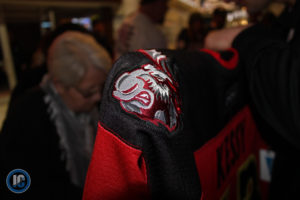 Some familiar faces will be back on the ice next season for the Manitoba Moose with the following signings to their roster on AHL deals including:
Defenceman Jimmy Oligny (Moose 2018-19 stats: 32GP 2G 8A)
Forward Alexis D'Aoust (Moose 2018-19 stats: 42GP 7G 5A)
Forward Kristian Reichel (Moose 2018-19 stats: 55 GP 2G 8A)
The Moose acquired Oligny from the Wolves last season and he was a steady presence in the Moose lineup.  D'Aoust is a speedy winger who has two pro seasons under his belt (last year with the Moose and the previous season with the Comets).  Reichel was a Jets Development Camp invitee last summer before he signed with the Moose for his first season as a pro.
In addition to these three the team is also adding:
Defenceman Graeme Craig
Forward Bobby Lynch
Forward Cole Maier
Defenceman Hayden Shaw
Some familiarity with this group of "new faces" considering Hayden Shaw played nine games with the Jets ECHL affiliate Icemen in Jacksonville when his college career at UND ended and Cole Maier played three games with the Moose after he finished college at Union last season.  Bobby Lynch was also a development camp invitee last week here in Winnipeg.
The Moose roster had already been potentially bolstered (depending on what happens with the parent club) by the addition of a couple of European free agents in Joona Luoto and Andrei Chibisov, by the signing of some veteran free agents with NHL experience in Mark Letestu and Anthony Bitetto as well as retaining veteran pros like JC Lipon, Logan Shaw, Seth Griffith and Cam Schilling.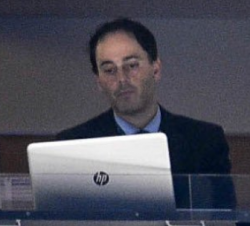 Latest posts by David Minuk (see all)