Note:  It is the dog days of summer and while I am not complaining since we here in Manitoba are having a fantastic summer weather wise there is a notable lack of fresh Jets news.  As we do not anticipate any RFA news anytime soon we will spend the next little while looking back at the Jets draft classes over the years starting later today with a look at the first ever draft class for Winnipeg post relocation back in 2011.
Note II:  While there is no news about any new contracts over in Michigan at the World Junior Summer Showcase it sure sounds like Jets 2019 1st round pick Ville Heinola had himself a day on Wednesday according to prospects expert Chris Peters who said Heinola was "one of the best players on the ice" during the 1st period when Finland held a 4-0 lead over Canada (which they increased to 7-0 after 20 minutes) and indicated the Finnish defenceman "stood out" once the game ended.
Jets news:
The Score: Each Central Division team's chances of winning a Cup in the next 3 years.  While the cover of The Hockey News boldly proclaiming last year's Jets  seems like a lifetime ago the Jets still have a solid enough core to do some damage although there are plenty of question marks for this upcoming season.
Jets video:
TSN:  Signing young studs Laine, Connor Winnipeg's top objective. With young stud RFAs Patrik Laine and Kyle Connor still searching for new deals and Winnipeg in a cap bind, GM Kevin Cheveldayoff saw defencemen Tyler Myers, Jacob Trouba and Ben Chiarot all depart this summer. TSN Director of Scouting Craig Button lists the Jets' top objectives and examines their off-season moves in the latest edition of Mid-Summer 7.
Illegal Curve:  Nikolaj Ehlers's 21 goals from last season.  He was limited due to injury but it is evident why he is called the Dynamic Dane.
Illegal Curve:  Kyle Connor's 34 goals from last season.  In his second full year in the NHL he increased his goal total by three and had Jets fans jumping out of their seats more than anyone else not named Mark Scheifele.
Illegal Curve:  Patrik Laine's 30 goals from last season.  While it was a decrease from the 44 he scored the prior year it is still remarkable watching him light the lamp the way he does.
Jets audio:
NHL.com's Pete Jensen and Rob Reese discuss bounce-back candidates for the 2019-20 season with Mike Kelly, analyst for TSN, NHL Network and The Point Hockey. If you want simply want Jets talk it begins with Patrik Laine at 4:35 and then Nikolaj Ehlers discussion at 6:55.
Former Winnipeg Jets and new member of the New York Ranger player development system Tanner Glass joined the Afternoon Ride.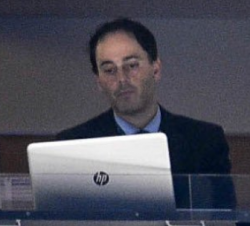 Latest posts by David Minuk (see all)