Jets 2015 1st rounder Kyle Connor saw his goal totals increase from the 31 he scored in 2017-18 to 34 last season in his second full NHL season.  He has 67 goals in 178 games with the Jets.
He really seemed to discover his game in the American Hockey League when Winnipeg assigned him to the Manitoba Moose for the 2016-17 season after he started the season with the big club.  That year included 25 goals in 52 games, 17 of which came in the last 20 games, including his first hat trick as a pro.
The 2018-19 campaign also included his first NHL hat trick which was the 20th one for the organization.
Similar to the situation with Patrik Laine, folks in the province are currently waiting for the restricted free agent to come to terms with the local NHL club so while you wait you may as well enjoy his 34 goals from last season.  Here you go: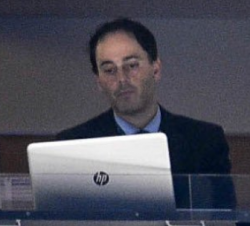 Latest posts by David Minuk (see all)