Note:  As you have likely noticed we've changed the website.  Please ensure you've cleared out your cache (ie. clear browsing data) to ensure that you are seeing it 'refreshed'.  We hope you enjoy the changes to the site.
Note II:  The Jets held their end of season media availability on Monday where we learned about the injuries players were dealing with, the disappointment of bowing out in the 1st round and much more.  In total we heard from 15 players, Coach Paul Maurice as well as from GM Kevin Cheveldayoff.
Jets news:
Winnipeg Sun:  Jets autopsy shows symptoms were there.  Paul looks at some of the issues that saw this team take a step or two back from where they were last season.
Winnipeg Sun:  Who stays, who goes for Jets.  It is a long list of players that Jets GM Kevin Cheveldayoff will have to get signed to new contracts this summer and Ken takes a look at the laundry list.
Winnipeg Sun: Laine among injured, Tanev went under the knife.  The pain threshold for some of these guys has to be next level.   Coach Maurice said this about Tanev's finger "broke the top half of his finger right off to the point they couldn't put it back together until they put a screw in it, he missed a game.".
Winnipeg Free Press:  Stumble backwards hard pill for Jets organization to swallow.  (Paywall).  With what this team was able to accomplish last season it was reasonable to assume they would take it to the next level but the Jets learned that nothing is a guarantee.
Winnipeg Free Press:  Jets pack up early amid whispers of fractured locker room.  (Paywall).  Plenty of speculation swirling around the cosmos.
Winnipeg Free Press:  Jets' roster could have much different makeup next season.  (Paywall).  With a total of 14 UFAs and RFAs (as well as a number down on the farm) there is a good chance that you've seen quite a few players wearing a Jets or Moose uniform for the final time.
Winnipeg Free Press:  Ehlers played final game of playoffs on fractured leg.  (Paywall).  It is an interesting notion from the Jets bench boss on pain tolerance development and how it can be useful for a player later in their career.  
NBC Sports:  Jets' season, lost in April, began spiraling downward months earlier.  Scott takes a look back at where things started to go wrong for a team that began the season with so much expectation and promise.
Sportsnet:  Jets still looking to take next step as tough roster decisions loom.  It is going to be a pretty, pretty, pretty busy offseason for the brain trust in Winnipeg.
Sportsnet: Jets defenceman Jacob Trouba comments on his future in Winnipeg.  That headline really should read "doesn't comment" as the top pairing D man didn't really say much when it comes to his future, which is pretty par for the course for him.
CBC: Changes inevitable in summer of 'tough decisions' for Jets. Time to break out your abacus because it is new contract season.
Global News: Winnipeg Jets face the music after early playoff exit.  Russ recaps the final day of media availability.
The Hockey News:  The Winnipeg Jets are in for the most fascinating off-season of any team.   Jets GM Kevin Cheveldayoff may not be spending much time up at the lake considering the amount of work he is gonna have to get done.
Yahoo Sports: Winnipeg Jets have a tough summer ahead.  Some familiar faces will no longer be wearing the uniform you have become accustomed to seeing them represent.
Jets video:
TSN: After underachieving, could there be changes to the Jets' front office? Any time a team underachieves, there are a lot of questions that need answers, starting with the front office. TSN Hockey Insider Darren Dreger discusses whether he expects any changes to Winnipeg's management group, and explains how he thinks Jets GM Kevin Cheveldayoff will deal with a big list of pending free agents.
TSN: What does Wheeler's strong support for Maurice say?  In this edition of Right Now, Frank Seravalli discusses what Blake Wheeler's strong support for Paul Maurice says to him, how he would characterize the turnarounds of Tyler Seguin and Jamie Benn, what will decide whether the Capitals close out the Hurricanes tonight, and how the Blue Jackets and Islanders are taking unique approaches to their long layoffs.
Winnipeg Free Press:  Jets wrap-up.  (Paywall).  Free Press sports reporters Mike McIntyre and Jason Bell talk about the Jets' season at the Bell MTS Centre.
Jets audio:
TSN 1290 Winnipeg: Disappointment was a theme at Jets exit interviews.  Mike McIntyre of the Winnipeg Free Press joined Andrew Paterson and Rick Ralph on the Afternoon Ride to recap the Winnipeg Jets season. They discussed the disappointing end to the regular season, if the Jets ran into a tough opponent, the reasons for the early exit and potential changes with the roster for next year.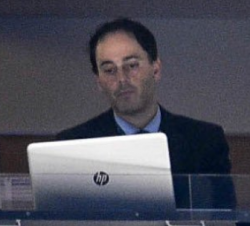 Working hard on a daily basis to provide the latest Winnipeg Jets and Manitoba Moose news for our readers and listeners.

I also appear on the Illegal Curve Hockey Show every Saturday on TSN 1290 Winnipeg starting at 9 am.

And I occasionally jump in the play-by-play booth at Bell MTS Place to provide colour analysis during Manitoba Moose games.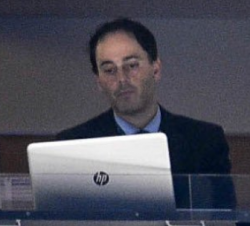 Latest posts by David Minuk (see all)