To conclude this portion of the 2018-19 season Jets head Coach Paul Maurice spoke inside the Matt Frost Media Centre.
Audio:
Coach Maurice
Questions:
1. Insight into the day.
2. What kind of vibe is he getting from his players?
3. On the Jets "not getting off the ground" during the season.
4. How far along is he in figuring out "what went wrong"?
5. Did the defence suffer while some players had career offensive numbers?
6. Can they get back to where they need to be defensively with a D group in flux?
7. Was this season the most "open" the Jets window will be to win?
8. Does he have any concerns about the state of the room and the ability of this group to pull in the right direction?
9. What is the top priority for the coaching staff?
10. On evaluating his coaching staff.
11. On Patrik Laine's back issue.
12. What was the biggest challenge for him this season?
13. Challenge with all the UFAs and RFAs that the Jets have this season.
14. Challenge to develop a winning team with a young team.
15. What role did the expectations have and how did they handle it?
16. On the need for all players to step up with their defensive game.
17. How can he guide the players through expectations (i.e when they aren't having success).
18. Trying to pinpoint the inconsistency between this back end of the season to last season.
19. What Kevin Hayes brought to this group.
20. Choosing to use Nikolaj Ehlers instead of a healthy body in game 6.
21. His relationship with the players.
22. How close does he feel he came to getting the most out of his team?
23. Any insight into how game 6 just didn't look the way an elimination game should look?
As always stay tuned for the latest Winnipeg Jets and Manitoba Moose news by keeping it locked to our web site  illegalcurve.com and on social media including Twitter | Facebook | Instagram.  You can also follow me on twitter as well (@icdave).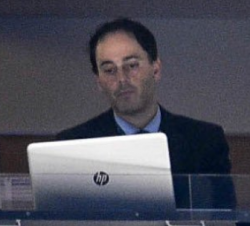 Working hard on a daily basis to provide the latest Winnipeg Jets and Manitoba Moose news for our readers and listeners.

I also appear on the Illegal Curve Hockey Show every Saturday on TSN 1290 Winnipeg starting at 9 am.

And I occasionally jump in the play-by-play booth at Bell MTS Place to provide colour analysis during Manitoba Moose games.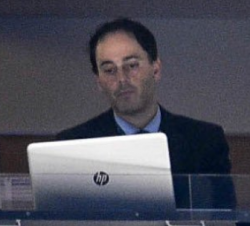 Latest posts by David Minuk (see all)