To conclude this portion of the 2018-19 season Jets GM Kevin Cheveldayoff spoke inside the Matt Frost Media Centre.
Audio:
Questions:
1.  Tone of exit interviews.
2. On the theme of discussions with players today.
3. Does he have any concerns with the state of the Jets dressing room?
4. How does he look back at his deadline moves?
5. How does his roster compete talent wise to the rest of the NHL?
6. How close does he think coach Maurice came to getting the most out of the roster?
7. His level of confidence in the coaching staff?
8. Pending salary cap challenge.
9. How would he describe the change in the challenge (from draft/develop to signing young players)?
10. Is there an order to signing players?
11. How soon before the Laine/Connor contract discussions get underway?
12. Role of young players assuming leadership roles on this team?
13. Where do they stand with Jacob Trouba?
14. Have they started negotiations with Trouba?
15. On young players in the lineup.
16. Paid a high price to acquire Kevin Hayes, how close was his usage to what he anticipated when he acquired him?
17. What makes him optimistic coming out of this season?
18. Is it possible he looks to expand the leadership core (i.e. Morrissey wearing a letter)?
19. Do they need finality to the Jabob Trouba situation, one way or another?
20. Any update on Dylan Samberg?
As always stay tuned for the latest Winnipeg Jets and Manitoba Moose news by keeping it locked to our web site  illegalcurve.com and on social media including Twitter | Facebook | Instagram.  You can also follow me on twitter as well (@icdave).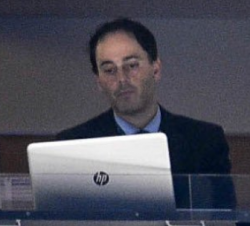 Latest posts by David Minuk (see all)