Note:  It was quite a lead up for the Jets to last night's concluding game of their four-game season opening road trip.  They recalled Sami Niku and Nelson Nogier, placed Bryan Little on IR and gave Dmitry Kulikov a personal leave from the team.  If that wasn't enough the team decided to hold Josh Morrissey out of the game for precautionary reasons.  If that wasn't ominous enough Winnipeg gave up a goal just 32 seconds into the game when Sidney Crosby scored on the first shot for the home side.  But four straight goals later and the Jets would leave Pittsburgh with a 4-1 win and a 2-2 record.  Today they are off and will get back on the ice tomorrow as they meet the Wild in their home opener.
Note II:  Bob McKenzie was chatting Jets and Dustin Byfuglien yesterday on the Overdrive program on TSN 1050 Toronto.
Note III:  The Moose are scheduled to hit the ice for practice as they get ready to open the home portion of the 2019-20 season when they welcome the Toronto Marlies to town with a game on Friday and Saturday.
Jets news:
Winnipeg Sun:  Laine a force to be reckoned with.  The Finnish sniper has certainly added a few new elements to his repertoire for this season. 
The Athletic Winnipeg:  7 observations from the Jets' first road trip of the season. (Paywall).  Ken gives you his insight with these seven observations including: 1) Defence rises to the occasion (mostly). 2) Heinola not just hanging on. 3) Hellebuyck responds. 4) Laine finding his groove. 5) Scheifele loves a challenge. 6) Power play needs work. 7) Lowry needs more.
Winnipeg Sun: Depleted Jets dig deep to earn first win in Pittsburgh since 2006. I had asked folks in advance of the game on our Instagram account if they had faith that the Jets would earn their first win in Pittsburgh and as you'd imagine folks were less than excited at that prospect. Ted recaps the victory.
Winnipeg Free Press:  Depleted defence squad powers Jets past Penguins 4-1.   (Paywall).  Who woulda thunk that the Jets D corps would score three of the four goals on the way to that win!
Winnipeg Free Press:  Thin black and blue.  While losing players like Morrissey is less than ideal it was good to get Sami Niku into the lineup and the benefits to Ville Heinola playing will pay off when there is a return to the semblance of a healthy unit.
CBC:  Inexperienced blue-line leads Jets past Penguins.  Worth noting that these weren't exactly a healthy Penguins team as they were missing a number of key players.
Sportsnet:  31 Thoughts.  There's a Jacob Trouba note in the preamble about his knowledge of the Jets system allowed him to set up the game tying goal.  Numbers 18 (Byfuglien) and 19 (Hellebuyck).
Sportsnet:  Why lack of physicality from blue line is Winnipeg Jets' biggest concern.  Sean writes about the changes in the Jets blueline over the years and how the evolution has impacted the team.
Jets video:
TSN: Laine's skating key to early season success. During his contract negotiations, Patrik Laine spoke about wanting to play with better players. In the last two games with Mark Scheifele, he has put up four points. Craig Button has more on what Laine has been doing so well, and how the Jets were able to persevere with a young defence group.
TSN:  Should the Jets be targeting a defenceman via trade?  With Dmitry Kulikov and Josh Morrissey out and Dustin Byfuglien's future still in flux, Winnipeg's defence is full of inexperience. Do the Jets need to look outside the organization for help on the blueline? That's Hockey debates.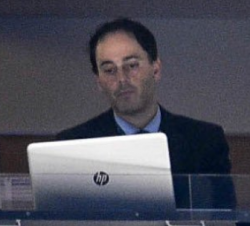 Working hard on a daily basis to provide the latest Winnipeg Jets and Manitoba Moose news for our readers and listeners.

I also appear on the Illegal Curve Hockey Show every Saturday on TSN 1290 Winnipeg starting at 9 am.

And I occasionally jump in the play-by-play booth at Bell MTS Place to provide colour analysis during Manitoba Moose games.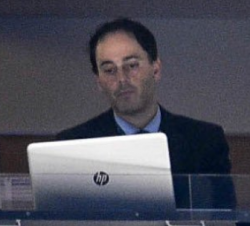 Latest posts by David Minuk (see all)