Note:  Did you catch last night's Jets game?  It was a wild one.  The visitors found themselves down 4-0 until the 39 minute and 49 second mark when Dmitry Kulikov scored his first goal since February 2018 to begin the comeback.  Three more goals in the 3rd and Blake Wheeler finished it off in the shootout to give the Jets a 5-4 victory.  The team is off today and will be back on the ice on Sunday as the road trip continues with a game against the Islanders on Long Island.
Note II:  Elliotte Friedman spoke about Dustin Byfuglien on the 31 Thoughts Podcast which was released on Thursday.
Note III:  The Moose were also playing last night and despite Mikhail Berdin making 33 saves on 35 shots Manitoba wasn't able to overcome a two goal deficit.  Cam Schilling scored a goal late in the 2nd but they wouldn't have the same magic as the Jets and dropped their season opener.  I can report that Sami Niku looked good and didn't appear to be showing any rust.  No rest for the Moose as they are in Austin, Texas to take on the Stars tonight at 7 pm.
Note IV:  If it is Saturday it is time for the Illegal Curve Hockey Show on TSN 1290 Winnipeg starting at 9 am.  We will have a busy show with plenty of Jets and Moose coverage as well as lots of NHL talk.  Tune in here.
Jets news:
The Athletic Winnipeg: Jets get a win they can build on after overcoming a four-goal deficit. (Paywall).  Goalie Laurent Brossoit spoke about the prospect of being down 0-2 to start the season and what that would have meant.  Ken has more from Newark on the victory.
The Athletic Winnipeg: Dissecting a four-goal comeback: How Winnipeg's new-look second line inspired the unlikeliest of wins. (Paywall). Even bench boss Paul Maurice was left questioning if he could recall a time he had a team overcome a four goal deficit to win the game.  Murat dissects the comeback.
Winnipeg Sun:  Jets storm back from four goals down to beat Devils in shootout thriller.  With the scoring power this Jets team has at its disposal it isn't entirely surprising that they are able to pull off an improbable comeback.  But that doesn't make it any less exciting.  Ted has more from New Jersey.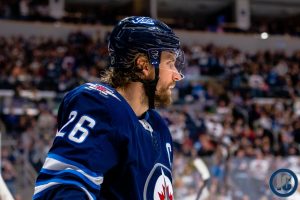 Winnipeg Free Press: Jets storm back in Jersey. (Paywall).  Nothing boring about that game last night.  Mike takes you to the Prudential Center for his recap.
Winnipeg Free Press:  We're talking about practice, man.  (Paywall).  The Jets are trying to change things up this season.
Winnipeg Free Press: A few bright spots amid the Jets' opening-night stumbles on Broadway. (Paywall).  Andrew looked at the numbers from the Jets game against the Rangers.
NJ.com:  Devils lose Cory Schneider, then 4-goal lead in stunning loss to Jets.  Read about the game from the perspective of a beat writer who covers the Jets opposition.
Jets video:
TSN:  Jets erase four-goal deficit for 'epic' comeback.  It was looking grim for Winnipeg after the Devils jumped out to a four-goal lead but the Jets showed some composure storming back with four goals of their own and a shootout win. Craig Button loved their resiliency but says their defence still doesn't make the cut.
TSN:  Hellebuyck showing no lack of confidence; Ehlers is fitting in.  Following his loss to the Rangers on Thursday, Jets goalie Connor Hellebuyck showed his usual confidence when speaking to reporters, claiming he is felling good. Frank Seravalli has more on his play, and how Nik Ehlers is fitting with Winnipeg's top line.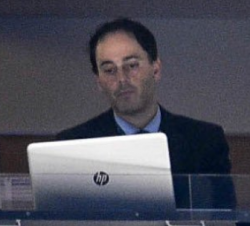 Latest posts by David Minuk (see all)