Note:  Despite all the negativity on Wednesday the Jets ended the evening with a 4-1 win over the Minnesota Wild in their first home pre-season game.  The Jets will hit the ice for another day of training camp today with Group 1 scheduled for 9 am and Group 2 scheduled for 12 noon.  They play their next exhibition game against defending Stanley Cup champion St Louis on Friday night here in Winnipeg.
Note II:  The big news on Wednesday was from TSN's Bob McKenzie who indicated that Dustin Byfuglien was pondering his future.
Note III:  Patrik Laine's agent Mike Liut was on Sportsnet 650 in Vancouver yesterday and spoke about the Jets RFA winger.
Jets news:
Sportsnet:  31 Thoughts.  The entire preamble (Byfuglien) as well as thoughts 1 (Jets had interest in Ben Hutton before he signed with LA), 2 (Dynamic between the Jets and Laine) and 3 (Jets cap tied up in wingers). 
Winnipeg Sun:  Copper shines in pre-season debut.  Copp certainly played like a player with some motivation behind his game last night.
Winnipeg Sun:  Jets side-step potential hit by Big Buff.  It has been a cone of silence surrounding the Jets big man.
Winnipeg Sun:  Morrissey blossomed under big Buff's wing.  While the players didn't want to discuss the personal aspect of #33's missing presence, #44 wasn't unwilling to share his thoughts on the impact the big man had in his career. 
Winnipeg Free Press:  Jets start fast, cruise to win.  (Paywall).  Mike McIntyre recaps last night's action from Bell MTS Place.
Winnipeg Free Press:  Teammates stand by Byfuglien.  (Paywall).  No surprise that they didn't want to speculate.
Winnipeg Free Press:  Big Buff retirement rumours hit full stride.  (Paywall).  Buff is certainly a unique type of player and he was the talk of the hockey world yesterday.
Sportsnet:  Byfuglien uncertainty puts more pressure on thin Jets blue line.  The biggest factor this season will be the depth and that is with Byfuglien in the lineup.  Without him it is gonna be pretty, pretty, pretty interesting.
Ottawa Citizen:  Without key players, it's hard for Jets to stay competitive.  It is certainly viewed as becoming a doomsday scenario for the Jets this season.
TSN:  Has Laine been unfairly deployed by the Jets?  As per usual Travis Yost puts together an interesting read on the subject.
The Athletic Winnipeg:  Projecting Winnipeg's doomsday roster as Dustin Byfuglien contemplates his future.  (Paywall).  Murat takes a look at how Winnipeg may look if number 33 isn't in the lineup.
Jets video:
TSN:  Chibisov played to his identity against Wild.  Dennis Beyak and Kevin Sawyer break down what they saw from Jets forward Andrei Chibisov against the Wild and discuss an outstanding performance from Tucker Poolman.
TSN:  Byfuglien situation raises unending questions for the Jets.  With no timetable set for Dustin Byfuglien's decision, how does this situation impact the Jets? How could this affect Winnipeg's salary cap moving forward? Frank Seravalli joined Cory Woron to discuss.
Sportsnet:  Are the Winnipeg Jets saying goodbye to Dustin Byfuglien?  Mike McIntyre joined Tim and Sid to talk about reports that Buff could be on the verge of retirement.
Sportsnet:  Why Jets may be forced to pick between Laine and Connor.  NHL insider Nick Kypreos joins the Starting Lineup to discuss the huge RFA decision the Jets will have to make between both Patrik Laine and Kyle Connor.
Jets audio:
TSN 1290 Winnipeg:  Jets are doing right by giving Byfuglien time.  TSN Hockey Insider Darren Dreger joined Andrew Paterson and Rick Ralph on the Afternoon Ride. They discussed Bob McKenzie's report that Byfuglien is pondering his future in the NHL, what it means for the Winnipeg Jets and the latest on RFAs Kyle Connor and Patrik Laine.
TSN 1260 Edmonton:  Drew Mindell: It's a fascinating Push Pull that Byfuglien is currently experiencing.  Our own Drew Mindell joined Dave to talk about Dustin Byfuglien, holdouts Laine &Connor as well as the Jets interesting off-season.
Drew Mindell from the Illegal Curve Show in Winnipeg joins Dave to talk about Dustin Byfuglien, holdouts Laine &Connor as well as the Jets interesting off-season.
TSN 1050 Toronto:  Dreger on how the Jets will handle Byfuglien & his cap hit, as well on the remaining RFAs.  TSN Hockey Insider Darren Dreger on Dustin Byfuglien and how the Jets will handle this situation. What happens to his cap hit? As well on Rantanen & Thachuk and how he sees their situations playing out.
TSN 1050 Toronto:  Ken Wiebe on Dustin Byfuglien, how the team is handling this & on Patrik Laine.  Jets writer for The Athletic Ken Wiebe joined the boys on OverDrive following the news that Dustin Byfuglien is weighing his future. Ken touched on that, Patrik Laine and what could happen with his situation, & on how the team is handling all these distractions.
TSN 1050 Toronto:  Kevin Sawyer on Byfuglien's absence being a massive hole for the Jets.  TSN Jets colour analyst Kevin Sawyer joins Andi Petrillo and Mike Johnson on Leafs Lunch to discuss the news that Dustin Byfuglien is considering retirement, where the team goes from here, Laine's comments and if he wants out of Winnipeg.
TSN 690 Montreal: Bob McKenzie on What the Jets do now.  Are the Winnipeg Jets in free-fall mode? TSN hockey insider Bob McKenzie breaks it down.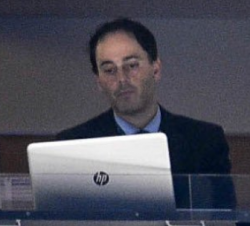 Working hard on a daily basis to provide the latest Winnipeg Jets and Manitoba Moose news for our readers and listeners.

I also appear on the Illegal Curve Hockey Show every Saturday on TSN 1290 Winnipeg starting at 9 am.

And I occasionally jump in the play-by-play booth at Bell MTS Place to provide colour analysis during Manitoba Moose games.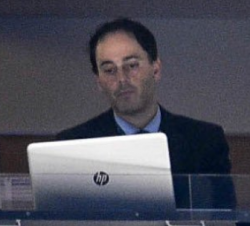 Latest posts by David Minuk (see all)