Folks in Winnipeg have been walking on egg shells awaiting news regarding the team's RFAs in Kyle Connor and Patrik Laine and then just before training camp got underway came the news that their premier defenceman Dustin Byfuglien was granted a personal leave of absence.  Since then there has been radio silence from the team on the future of the Jets big man.
Today TSN hockey insider Bob McKenzie tweeted this:
Dustin Byfuglien, currently on personal leave from WPG, is believed to be using the time to ponder his NHL future. I'm not saying Byfuglien is retiring; I'm not saying he's coming back to play. Only that he's contemplating his options and there's no timetable for a decision.

— Bob McKenzie (@TSNBobMcKenzie) September 18, 2019
Neither the Jets nor Byfuglien's agent Ben Hankinson responded to a request for comment.

— Bob McKenzie (@TSNBobMcKenzie) September 18, 2019
Byfuglien is 34 years old. He's on the fourth year of a five-year contract with an AAV of $7.6M although he is scheduled to earn $8M this season and $6M next season.

— Bob McKenzie (@TSNBobMcKenzie) September 18, 2019
For those wondering what that means and if there is a timeline another TSN hockey insider in Darren Dreger added this:
No time table for a decision is an important factor in this story. I'm certain the Jets will give Byfuglien as much time and space as he needs to contemplate his future both on and off the ice. He's such a big part of the organization. https://t.co/MdX0K7h6qr

— Darren Dreger (@DarrenDreger) September 18, 2019
Which leaves the situation pretty much as it was but with a little more context and perhaps helps quash some of the speculation that has run rampant since last week.
A third TSN hockey insider chimed in as Frank Seravalli spoke about the cap implications:
For #nhljets, there are three potential scenarios from a cap perspective should Byfuglien's decision on his future linger into the regular season. [1/4]

— Frank Seravalli (@frank_seravalli) September 18, 2019
On personal leave, Byfuglien could be listed as 'active non-roster' like Nic Petan was last season. He wouldn't take up a spot on the 23-man active roster, but #nhljets would have to account for his $7.6 million hit on their salary cap. [2/4]

— Frank Seravalli (@frank_seravalli) September 18, 2019
#nhljets could suspend Byfuglien and request that his salary cap hit not count against their cap while he's away. Every day that #nhljets bank his cap savings could help $$$ with Connor and Laine (if they're not signed). [3/4]

— Frank Seravalli (@frank_seravalli) September 18, 2019
Or, of course, if Byfuglien decides to officially retire, his contract would be wiped from books. #nhljets would not have any cap implications and Byfuglien would walk away from the $14 million owed to him over the next 2 season. Also: no signing bonus to claw back. [4/4]

— Frank Seravalli (@frank_seravalli) September 18, 2019
And last up was a fourth insider in Pierre LeBrun who offered up these options if the Jets are without Byfuglien (although Jets fans would likely be rather unhappy if the team traded for either of these two):
Faulk and Ristolainen are top 4 RHD that are available for trade and i wonder if the Jets don't inquire at some point depending on what happens with Byfuglien. I believe Winnipeg is on Faulk's approved list of teams as part of his modified NTC. So waiving not required. https://t.co/4aO3e2j215

— Pierre LeBrun (@PierreVLeBrun) September 18, 2019
As always stay tuned for the latest news.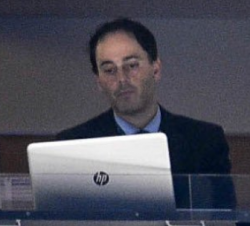 Working hard on a daily basis to provide the latest Winnipeg Jets and Manitoba Moose news for our readers and listeners.

I also appear on the Illegal Curve Hockey Show every Saturday on TSN 1290 Winnipeg starting at 9 am.

And I occasionally jump in the play-by-play booth at Bell MTS Place to provide colour analysis during Manitoba Moose games.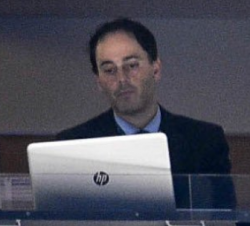 Latest posts by David Minuk (see all)