Note: Our draft class retrospectives this past week have taken us to Newark, Philadelphia, and Sunrise and today we will end the week with a look back at the Jets draft class from the 2016 NHL Draft in Buffalo, New York.
Jets news:
The Athletic Winnipeg:  How to win a championship in Winnipeg — according to the last Jets who did it.  (Paywall).  If you are wanting to hoist something a little more prestigious than the Winnipeg Jets Skills Challenge Cup then Murat has the recipe for success with a look to the past.
The Athletic:  The 2019 NHL front office confidence rankings.  (Paywall).  The folks over at The Athletic asked the fans and you spoke up with respect to the confidence of a fanbase.
Jets video:
Jets TV:  Prospect Pulse – David Gustafsson.  2018 second-round pick David Gustafsson talks about being brought up on hockey and playing in the World Juniors.
Jets TV:  Prospect Pulse – Harrison Blaisdell.  2019 fifth-round pick Harrison Blaisdell talks about being drafted close to home and the upcoming Heritage Classic game.
Moose news:
Global News: Marko Dano headed back to Columbus after four seasons with Jets, Moose.  Saw Dano listed by the AHL as a centre which is odd considering he has only played as a winger with the Moose and if my recollection is accurate with the Jets as well.  Regardless he was a good teammate when he was with Manitoba and a decent player who just couldn't seem to put it all together to get back to the NHL.  Now he heads back to where his NHL career began to seek that opportunity.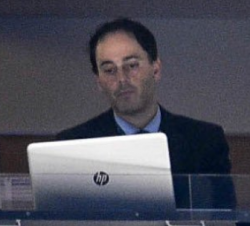 Latest posts by David Minuk (see all)