Note:  The Jets wrapped up the fifth and final day of Development Camp on Friday with a scrimmage followed by scrums with Ville Heinola and Mikhail Berdin.  Director of Player Development Jimmy Roy also spoke at length about the week in Winnipeg.
Note II:  With the 2019 NHL Draft behind us we look at the impact Finnish hockey is having in the Jets organization and how it is turning Winnipeg into Finnipeg.
Note III:  We return to our normal time of 9 am for today's Illegal Curve Hockey Show on TSN 1290 Winnipeg as we talk about the Winnipeg Jets and preview Free Agency which begins on Monday.
Jets news:
Winnipeg Sun: Jets mostly window shopping as to-do list remains long for Cheveldayoff.  No rest for the Jets GM and his staff.  Ken looks at what's up.
The Athletic Winnipeg: Ranking the importance of Winnipeg's own unrestricted free agents. (Paywall).  With the Jets not bringing any UFAs into the city during the meeting phase is it possible they re-populate from within?  Murat looks into this further.
Winnipeg Sun: Berdin likes pucks, will shoot, but Jets goalie prospect hasn't lost sight of top priority. I've been saying for some time that this kid is worth the price of admission when he is in the net.
Winnipeg Sun:  Wiebe's Notebook. Ken looks at a few more topics including: 1) Heinola not sure what's up for the fall. 2) Luoto shines. 3) Awareness is key for prospects.
Winnipeg Free Press:  Jets shopping for Stanley Cup-winning talent with garage sale-hunter's budget.  (Paywall).  So many question marks for the Jets in advance of Monday's free agency kick off.  Mike looks at the many areas of concern.
Winnipeg Free Press: Luoto stands out amongst Finnish skaters.  From what I saw from him he stood out from most that were participating in Development Camp.  Of course he has the advantage of playing in a men's league.
Winnipeg Free Press: Puck-handling big part of Berdin's game.  I would strongly suggest you check out a Moose game or two next season to watch what he can do with a puck.
The Athletic Winnipeg: A skid steer, an opera singer and Ville Heinola. (Paywall). Murat deep dives into the top pick for Winnipeg at last weekend's NHL Draft.
Jets video:
TSN: Seravalli on Myers' price tag, Lee's incoming pay raise.  Now that the market has seemingly cooled on Tyler Myers, how realistic is it that the defenceman returns to Winnipeg? TSN Senior Hockey Reporter Frank Seravalli shares his thoughts and weighs in on Anders Lee, who is flying under the radar, but could be in for a huge pay raise.
Winnipeg Sun sports reporter Ken Wiebe and reporter Scott Billeck wrap up Winnipeg Jets development camp, discuss restricted free agents Patrik Laine and Kyle Connor and look ahead to the opening of free agency on July 1.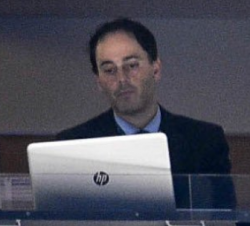 Working hard on a daily basis to provide the latest Winnipeg Jets and Manitoba Moose news for our readers and listeners.

I also appear on the Illegal Curve Hockey Show every Saturday on TSN 1290 Winnipeg starting at 9 am.

And I occasionally jump in the play-by-play booth at Bell MTS Place to provide colour analysis during Manitoba Moose games.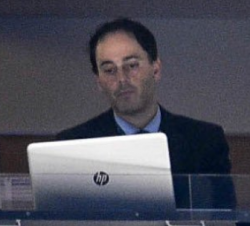 Latest posts by David Minuk (see all)