Note: As you have likely noticed we've changed the website.  Please ensure you've cleared out your cache (ie. clear browsing data) to ensure that you are seeing it 'refreshed'.  Please note that if you've done it once that is sufficient.  We only want to ensure that you are seeing our refreshed site.  We hope you enjoy the changes to the site which is now fully transitioned to our new server.
Jets news:
Winnipeg Sun: Jets title changed nothing, and everything, for McVie.  Paul catches up with the former coach of the Jets 1.0 as a significant milestone is about to be realized for him.
Winnipeg Free Press: Jets noticeably absent from World Hockey Championship rosters. (Paywall).  I wrote about this two weeks ago and at the time just one Jets player was locked in.  Expected a few more to follow suit but that hasn't occurred yet.
Illegal Curve: Should the Winnipeg Jets expand or change their leadership group?  We took a look at whether the Winnipeg Jets should expand or change their leadership group currently consisting of Blake Wheeler, Dustin Byfuglien and Mark Scheifele.  What do you think? And if they did which player would you like to see wearing an 'A' on his uniform in the future?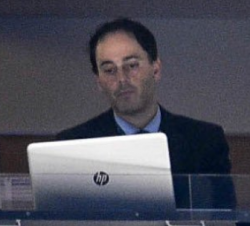 Latest posts by David Minuk (see all)