Note: Tune in for three hours of Winnipeg Jets and NHL hockey talk on the Illegal Curve Hockey Show on TSN 1290 Winnipeg starting at 9 am.
Jets news:
The Athletic Winnipeg:  Second contracts in the salary cap era and what they tell us about Patrik Laine's next deal.  (Paywall).  Murat on why a bridge deal for the Jets sniper isn't the way to go.
Jets official site: Jets goaltending prospect benefits from adding figure skating to training.  Interesting regiment for the prospect.
Winnipeg Sun: Four decades later, Jets final Avco Cup season still vivid for former star Lukowich. Ted takes you on an interesting journey to the past.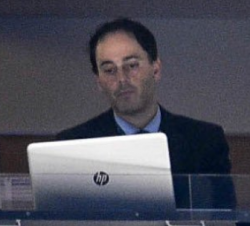 Latest posts by David Minuk (see all)