Note: Puck drop is at 6:00 pm CST tonight as the Jets go up against the Bruins in Boston.  After the game, be sure to check out illegalcurve.com for all the post-game reaction.
Note II: We want you to be part of the conversation on the Illegal Curve Post-Game Show once the final buzzer sounds. This season you'll have a chance to win great schwag including authentic Jets jerseys, hats, etc after every single game and now a grand prize of a pair of tickets to an NHL game of your choice (For a variety of ways to enter click here).
Note III:  Jets coach Rick Bowness provides latest news on Nikolaj Ehlers and Saku Maenalanen which you can read here.
Jets news:
The Hockey News: Josh Morrissey is a Norris Trophy candidate, but can he actually win it? Lots of folks on the Morrissey hype train and Jacob takes a look at number 44 and whether he has what it takes to be the best defenceman in the NHL.
The Athletic Winnipeg: Winnipeg Jets' Josh Morrissey is on a roll and building his Norris Trophy case. (Paywall). If you thought the case for Josh Norrissey wasn't sufficiently strong enough Murat takes a look at how close to the top 44 should be, looking at his offence, defence and analytics as well as his competition for the defenceman of the year award and lastly some video.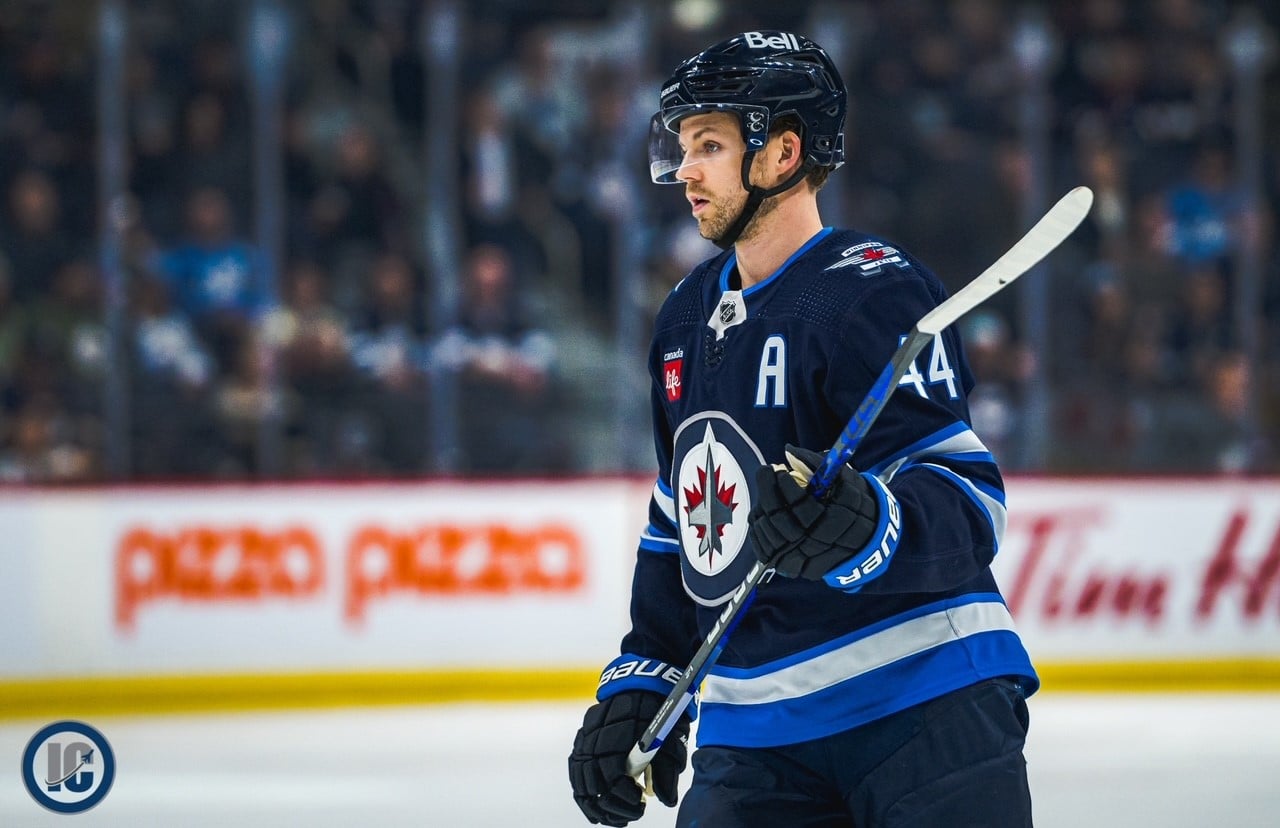 Sportsnet: NHL Power Rankings – One holiday wish for every team. They've got the Jets in the fifth spot with a focus on Josh Morrissey's trophy case.
Illegal Curve: Jets vs Bruins pre-game report. The Jets held a morning skate as they prepared to face Boston. Check out the projected lines and D pairs and hear from players/coaching staff media availabilities. 
Illegal Curve: Morning Papers.  If you missed any of the news from earlier today, we have you covered.
Jets prospect news:
Sportsnet: Taking a look at WJC prospects for Canadian NHL teams (minus the Maple Leafs). Jets fans will have a chance to watch four prospects of Winnipeg in the tournament including Rutger McGroarty (USA), Chaz Lucius (USA), Brad Lambert (Finland) and Fabian Wagner (Sweden).
Jets prospect video:
TSN: After shoulder injury, Jets' prospect Lucius aims to get up to speed for WJC. Team USA forward Chaz Lucius discusses where he feels the team is at heading into the World Juniors, his thoughts about where his own game is at, his goals of getting up to speed for the tournament after a shoulder injury, and much more.