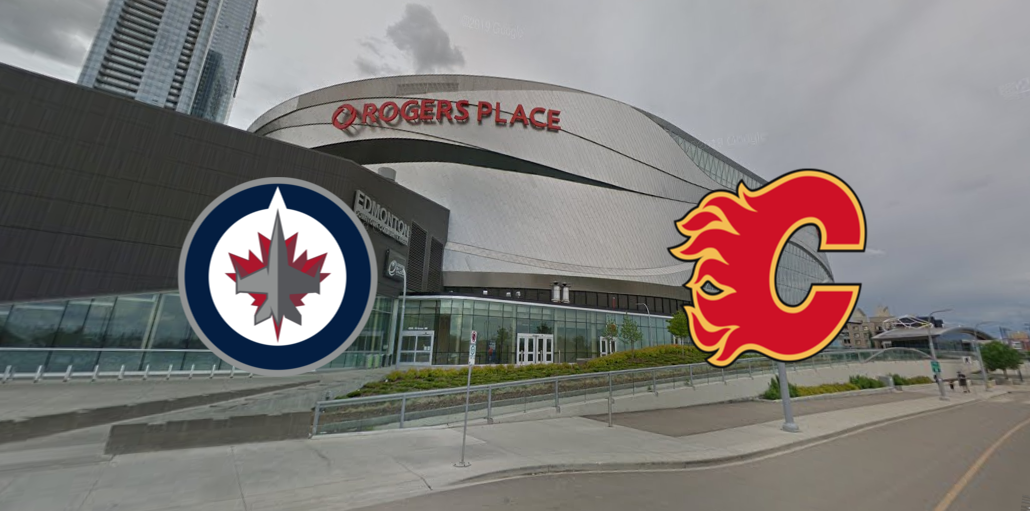 A Game 1 loss was bad enough but couple that with the loss of Mark Scheifele and Patrik Laine and it couldn't have gone much worse for Winnipeg on Saturday night in Edmonton to kick off their play-in series with the Flames.  The good news for the Jets did come via a report from Sara Orlesky of TSN which indicated that Mark Scheifele's injury is not believed to be long term although neither he nor Patrik Laine are expected to play in game 2.
Morning Skate:
With it being an afternoon puck drop there will be no morning skate for the Jets today.  We know the team hit the ice for a practice on Sunday afternoon without the services of Mark Scheifele, Patrik Laine and Mason Appleton.
Who comes in for Scheifele/Laine if they cannot play?
For quite some time Gabriel Bourque was skating as the 13th forward but when it came time to dress a 13th forward in the exhibition game Jets coach Paul Maurice went with Jansen Harkins.
Paul Maurice during his media availability on Sunday didn't sound particularly enthused by the prospect of moving Blake Wheeler to the middle but since the Jets captain played a number of games in that spot this season when Bryan Little went down with injury it could be an easier choice than putting one of his young centres (Roslovic or Harkins) whose time in the NHL has been spent on the wing.
Having seen Kyle Connor and Jack Roslovic at the AHL level the two 2015 1st rounders have good chemistry so it might make sense to put them together with the veteran Wheeler to see what they can do. In the final 10 games of the 2016-17 season Connor put up 6 goals 2 assists while Roslovic had 2 goals 9 assists playing on the same line.
Warm-up skate:
As expected no Scheifele or Laine according to Ted Wyman of the Winnipeg Sun but also missing is Mason Appleton who didn't practice yesterday.  Mike McIntyre of the Winnipeg Free Press reminds us that Appleton took a hit from Sean Monahan in the 3rd period of game 1.  Mike also supplies the lines from warm up listed below.
Projected Lines, D pairs and starting goalie:
Connor-Copp-Wheeler
Perreault-Eakin-Ehlers
Harkins-Lowry-Roslovic
Bourque-Shore-Shaw
Morrissey-DeMelo
Kulikov-Pionk
Beaulieu-Poolman
Hellebuyck
Brossoit
Up Next:
Puck drop is at 1:30 pm CT.  Be sure to head over to illegalcurve.com following the game for a recap of the action which includes post-game audio from Jets players as well as from coach Maurice.