Note:  Today marks the fourth day of free agency.  Who else will the Jets sign?  Be sure to stick to @illegalcurve for any and all breaking Winnipeg Jets news.  We are having another Tim Hortons contest  tied to Free Agency.  Tweet @illegalcurve, using #TimsFA, and tell us who you think the Jets will sign in NHL free agency!  Ex.  @illegalcurve #TimsFA  Matthew Perreault.
Note II:  Due to Canadian Genie Bouchard making the Wimbledon Final, Saturday's Illegal Curve Hockey Show will be moving to 1-3 pm with a focus on Free Agency on TSN 1290 Winnipeg.
Jets news:
Winnipeg Free Press:  Great Dane slated for first 'Peg visit.  It will be an opportunity for fans to get to watch and meet the future of the franchise throughout the week.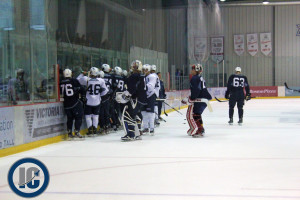 Illegal Curve:  Winnipeg Jets Development Camp.  A complete list of all the players participating as well as the times the skates will happen.
TSN 1290 Winnipeg:  Rona Roundtable (audio).  Newly signed Jets goalie Michael Hutchinson joined Rick Ralph to chat about his new contract, the process of being signed, on getting ready for next year and plenty more.