Note:  September is here and that means we are getting closer and closer to some Jets hockey starting with the prospects who will be heading to the Rookie Showcase in Belleville, Ontario. The prospects will be here in Winnipeg practicing on Thursday at the IcePlex.
Note II:  Starting today a great local cause called Pass It Forward kicks off their September campaign which provides gently used hockey equipment to kids here in Winnipeg who are in need.   You can drop off equipment at any of the 17 Perths Drycleaners locations around the city.
Jets news:
Winnipeg Sun: Pionk ready to seize opportunity within Jets' defensive core.  With all the changes to the back end there will certainly be opportunity.  Scott caught up with the new Jets defender today after skate at the IcePlex.
TSN:  Pressure building in Winnipeg after quiet summer.  It is all adding up to making this a notable September at least.
The Athletic Winnipeg:  Winnipeg, join me in taking Jets coverage to the next level this season.  Big news in the local sports reporting scene as good friend of the Curves (as he references us collectively) Ken Wiebe announced that he will be moving over to The Athletic after 19 years with the Winnipeg Sun. We already know that Scott Billeck is taking his spot at the Sun so there will be plenty of Jets coverage to come in 2019-20.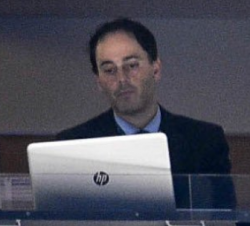 Latest posts by David Minuk (see all)