Note: Last week we looked at the Jets 2011 and the Jets 2012 draft classes and today we will continue our retrospective with a look back the 2013 Jets class from the NHL Draft in Newark, New Jersey.
Jets news:
NHL.com: Top 20 Centers according to the NHL Network. Mark Scheifele is ranked #9 on NHL.com's list of the Top 20 centers in the NHL. What do you think? 
NHL.com:  10 players who excelled at Summer Showcase.  Jets 2019 1st rounder Ville Heinola cracks this list.
Jets video:
TSN: Jets prospect Gustafsson will be a 'workhorse' for Sweden at World Juniors.  Jets 2018 2nd round draft pick David Gustafsson proved that he was a key cog for the Swedish national team at the World Junior Summer Showcase, racking up three points against Finland this past Saturday. Gustafsson is looking to secure a more offensive role for Sweden at the 2020 World Juniors.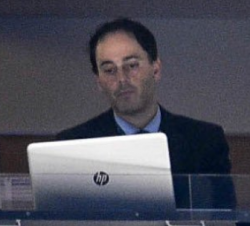 Latest posts by David Minuk (see all)