Note:  The World Junior Summer Showcase continues in Michigan and Finland assistant Tuomo Ruutu had this to say about Jets 2019 1st rounder Ville Heinola (via Scott Wheeler) "He's a top player in the whole world and he already played last year. You guys see him out there. He's a great player. There's a reason why he was drafted in the first round this year. We're going to need him for sure."
Note II:  Yesterday we took a look at the first ever draft class for Winnipeg post relocation from 2011 and today we will continue our retrospective with the 2012 class from the NHL Draft in Pittsburgh.
Jets news:
Winnipeg Sun: Peace and quiet not necessarily a good thing for Jets.  Without much news Paul imagines the types of conversations being had between Jets GM Kevin Cheveldayoff and the agents of the top RFAs for Winnipeg.
Jets video:
TSN:  Signing young studs Laine, Connor Winnipeg's top objective. With young stud RFAs Patrik Laine and Kyle Connor still searching for new deals and Winnipeg in a cap bind, GM Kevin Cheveldayoff saw defencemen Tyler Myers, Jacob Trouba and Ben Chiarot all depart this summer. TSN Director of Scouting Craig Button lists the Jets' top objectives and examines their off-season moves in the latest edition of Mid-Summer 7.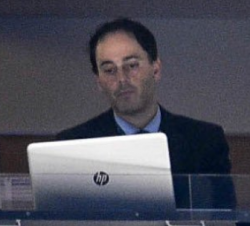 Latest posts by David Minuk (see all)