Note:  We knew Friday would be informative (finally) for Jets news and folks learned both the amounts each side is seeking in advance of the Andrew Copp arbitration hearing scheduled for Sunday and the fact that it is very likely to proceed to a hearing.
Note II:  The Jets announced they had hired Jeff Finley as an amateur scout.  He had spent the previous seven seasons with the Red Wings.
Note III:  Looks like we will have plenty to discuss which is good news since we have two hours of the Illegal Curve Hockey Show starting at 9 am on TSN 1290 Winnipeg this morning.  Lots of Winnipeg Jets and NHL discussion to come.  Listen here.
Jets news:
Winnipeg Sun: Copp looking for $2.9M in arbitration and how that would fit into the cap. Scott examines what Copp's salary ask would be for this Jets roster.
The Athletic Winnipeg: The three versions of Andrew Copp and the role he could play in Winnipeg's success next season. (Paywall). I suspect by design and not coincidence Murat puts out this piece on Copp the same day we heard about his salary arbitration numbers.  Plenty to digest.
Jets audio:
Sportsnet: Tape to Tape with Ryan Dixon & Rory Boylen. Talking about the Jets window. Starts at the ten minute mark and runs about five minutes.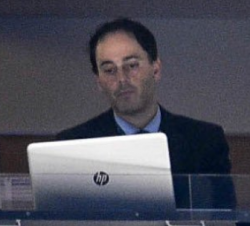 Latest posts by David Minuk (see all)