Note:  The NHLPA revealed the dates for the salary arbitration hearings for Andrew Copp and Neal Pionk which are both set for later this month.
Jets news:
Winnipeg Sun: Versatility an obvious asset for Jets forward Copp who will play bigger role this season.  Copp isn't the type of player to shy away from a challenge and it would be a big boon for the Jets if he can take on some greater responsibility.
The Athletic Winnipeg: Assessing the risk of Patrik Laine and Kyle Connor signing offer sheets — at what point would you let them go? (Paywall).  With both players remaining unsigned the talk of an offer sheet remains.  Murat takes a look at when it would become too onerous to retain the player.
Note:  Yesterday we learned that the Manitoba Moose will kick off the 2019-20 season on the road in San Antonio on Friday, October 4th.  They will follow this up with their home opener on October 11th against the Toronto Marlies.  Today the full 2019-20 schedule will be released at 2 pm CT.
Moose news:
Yesterday we also learned that Goaltender Ken Appleby, who was signed by the Jets last season to play for the Moose, was signed to an AHL deal with the Milwaukee Admirals for the 2019-20 season.  This means that the Moose probably will have a tandem of Eric Comrie & Mikhail Berdin in net next season (Comrie is an RFA and still needs a new contract but that seems like it will happen soon enough). That is a very solid duo although it will be interesting to see how it shakes out in terms of games played.  Last season Comrie played 47 games for the Moose (one with the Jets) while Berdin played 23 games for the Moose and 28 for the Icemen of the ECHL.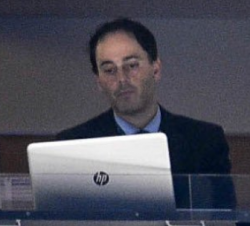 Working hard on a daily basis to provide the latest Winnipeg Jets and Manitoba Moose news for our readers and listeners.

I also appear on the Illegal Curve Hockey Show every Saturday on TSN 1290 Winnipeg starting at 9 am.

And I occasionally jump in the play-by-play booth at Bell MTS Place to provide colour analysis during Manitoba Moose games.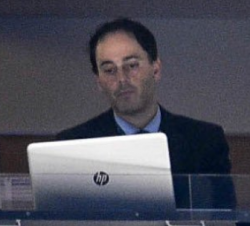 Latest posts by David Minuk (see all)