Note:  The Jets are down to the final game of the regular season after last night's 3-2 OT loss in Colorado.  Today they were scheduled to practice at the Ice Den in Arizona as they get set to take on the Coyotes tomorrow night to conclude the regular season but will instead have a meeting at the hotel which means no media availability.
Note II:  The Moose are back on the ice today as they get ready to face the Stockton Heat tomorrow and Sunday in a pair of afternoon games (2 pm puck drop) to close out the home portion of the regular season.  They've won both games against Bakersfield to kick off this homestand including a big 3-2 victory on Wednesday night to put themselves into the thick of the playoff hunt.  Tomorrow is Sami Niku bobblehead and Sunday is their fan appreciation game so plenty doing with the local AHL squad this weekend.
Jets news:
Winnipeg Sun:  Jets slip to second in Central with one game to go.  Felt like a forgone conclusion that Winnipeg would finish in top spot and while they still have an opportunity to reclaim things they no longer control their destiny with the Preds moving ahead of them.  Ken provides his insight on the game.
Denver Post: Avalanche clinches postseason berth with OT win over Jets.  Read about the game from the perspective of a beat writer that covers the Jets opposition.
Winnipeg Free Press:  Jets fall to Avs 3-2 in OT, drop into second place in Central Division.  (Paywall).  Another blown lead for the Jets although not without controversy.  Mike recaps the action from Denver.
Winnipeg Free Press:  Jets eager to find stride heading into post-season.  (Paywall).  Won't be easy for this team to just hit a switch and get things back in gear.
Winnipeg Free Press:  Tanev's playoff status unknown.  (Paywall).  Won't be any word on his status until Monday or Tuesday but we do know for certain that he will not be playing on Saturday night.
TSN:  The Jets appear fundamentally broken.  That's a less than ideal headline heading into the playoffs.  And when you check out the work done by Travis it will leave folks who have hope for a Stanley Cup run feeling less than confident.
Jets video:
TSN: 'Downbound train, that's what the Jets look like they're on right now'. With six losses in their last eight games, Craig Button voices his concerns over how vulnerable the Jets look heading into the playoffs, and explains why a playoff matchup with either the Blues or Stars would be a significant challenge for Winnipeg. Button also elaborates on why a matchup with the Predators is what the Jets should hope for.
Jets audio:
The Province:  Winnipeg Jets lead Canadian teams in odds to hoist Stanley Cup.  Mike Traikos joins Paul Chapman to talk about the state of the NHL headed into the playoffs.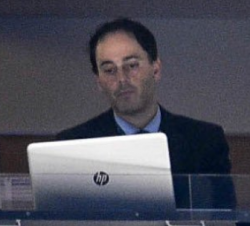 Working hard on a daily basis to provide the latest Winnipeg Jets and Manitoba Moose news for our readers and listeners.

I also appear on the Illegal Curve Hockey Show every Saturday on TSN 1290 Winnipeg starting at 9 am.

And I occasionally jump in the play-by-play booth at Bell MTS Place to provide colour analysis during Manitoba Moose games.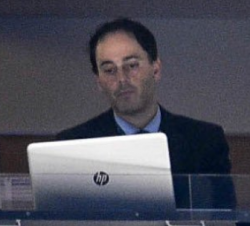 Latest posts by David Minuk (see all)