Note:  The Jets are back in action today after a day off on Tuesday following a tough 5-3 loss to the Predators to kick off a four game road trip.  Morning skate is at 1 pm CST ahead of a 9:30 pm CST puck drop at Staples Center.  Our pre-game report will set you up.
Note II:  The Moose beat the Rocket 3-2 in a shootout last night to win all four games they played at Bell MTS Place this past week.  Overall the team has won eight of their last nine and have just two regulation losses in the last 14 games.  Team sits 1st in the central.  No on-ice workouts today.  I did write about the transition of Jack Roslovic from centre to wing.  Read that here.
Jets news:
Sportingnews:  Jets Report Card – Hellebuyck, Wheeler, Scheifele head of class at quarter mark of season.  Scott is also handing out some grades today.
Sportsnet:  The Winnipeg Jets have arrived.  So says this bold headline.  The author delves into the good, the bad, what's trending, a bold prediction and gives them a grade.
Winnipeg Sun:  Five keys for Jets vs Kings.  Ken's big matchup is Mark Scheifele vs Drew Doughty. His keys to the game include: 1) Bounce-back on horizon. 2) Tighten up the PK. 3) Perreault heating up. 4) Keeps tabs on Kopitar. 5) As Quick as they come.
Winnipeg Sun:  High grades for Jets in first quarter of the season.  Ken puts on his teaching hat and hands out some grades for the Jets as we roughly hit the quarter mark of this season.
Winnipeg Free Press:  Armia's recent performance paved his way back onto roster after rocky start.  (Paywall).  After some inconsistent play the talented winger seems to have found his form.  Includes a four game point streak (1G 4A).
Illegal Curve:  Evaluating Jets games 11-20.  The Jets completed another block of ten games and we looked back at how they got things done over the past three weeks.
Jets audio:
TSN 1290 Winnipeg:  Blake Wheeler is elite.  Tim Campbell of NHL.com discusses the Jets record after twenty games and how Blake Wheeler has matured into one of the NHL's elite players.
Moose news:
Illegal Curve:  Moose defeat Rocket 3-2 in shootout, sweep four game homestand.  Plenty in this recap from Peter including a recap, the lineup, prospect pulse, coach Vincent post-game and more.
Winnipeg Free Press:  Moose sock it to Rocket with 3-2 shootout win.  (Paywall).  Mike breaks down the action from Bell MTS Place.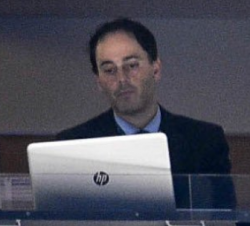 Latest posts by David Minuk (see all)