Jets news:
Winnipeg Sun:  What will the Jets do in goal?  With a couple of the goalie options off the table, Ken takes a look at the remaining netminders and which may fit well here in Winnipeg.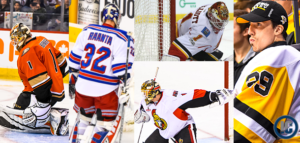 Winnipeg Sun:  Stanley full recovered from knee surgery.  We had spoken to Spitfires GM Warren Rychel on Saturday's show and he indicated that 2016 1st rounder Logan Stanley was 100% healthy.  Ken also got an update as he spoke to the prospect and his coach.
Illegal Curve Hockey Show Replay:
Topics: Recap of Game 1 of the Western Conference Final (Nashville Predators vs. Anaheim Ducks),  Preview of the Eastern Conference Final (Ottawa Senators vs. Pittsburgh Penguins), A look back at the Penguins/Capitals Round 2 series and a look at where the Washington Capitals go from here, Dallas Stars sign goaltender Ben Bishop to a six year contract
Guests:  Bill West (Pittsburgh Tribune-Review), Tom Gulitti (NHL.com regional writer).
To listen to part 1 click here.
Topics:  Edmonton Oilers post-mortem, Where will Ilya Kovalchuk end up, NHL News & Notes (Signings & 2018 Winter Classic)
Guests: Josh Cooper (Editor of Yahoo's Puck Daddy), Warren Rychel (Windsor Spitfires General Manager), Bill Hoppe (Buffalo Sabres writer for the Times Herald).
To listen to part 2 click here.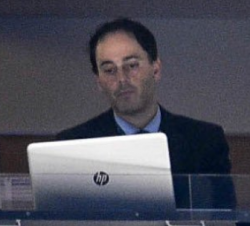 Latest posts by David Minuk (see all)