After the prospects finished hitting the ice Jets GM Kevin Cheveldayoff addressed the media on the day he was to declare his intentions with his eleven restricted free agents.  He spoke about this, prospects at Development Camp and much more.
Scrum topics:  Bringing the prospects to Winnipeg.  Purpose of this week for the prospects.  What kind of tips might they provide Kristian Vesalainen?  On how Vesalainen's return to the KHL impacted his development.  How big a year is this for Vesalainen?  How would he describe this week with the RFAs and UFAs (on Monday)?  On which RFAs they won't be qualifying.  On the door not being closed even if they don't qualify a player.  On the need for Eric Comrie having to clear waivers.  The state of the Jets D prospects.  The strides Logan Stanley's development took last season with the Moose.  Are offer sheets a concern for him?  Do the Jets have any players flying in for meetings?  Does he feel it is an important year for Niku and Poolman?  Why not qualify Beaulieu?  Are conversations with Connor and Laine's camps as ongoing?  How much progress has he made since 2011 in "selling Winnipeg" to players?  Missing players.  Filling spots from within.  Does he have need he feels on the roster he would like to address in free agency?  On the lower salary cap.  On the balance of the team.  Is Laine on his regular summer program?  Ehlers status?  Par Lindholm.  Does he spend any time worrying about offer sheets?  Is he surprised at all with some of the numbers being talked about for free agents?  Any thoughts on the schedule?  Will this be his most challenging off season?  Is negotiating an extension with Josh Morrissey on his radar?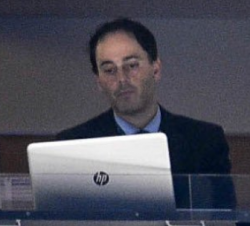 Working hard on a daily basis to provide the latest Winnipeg Jets and Manitoba Moose news for our readers and listeners.

I also appear on the Illegal Curve Hockey Show every Saturday on TSN 1290 Winnipeg starting at 9 am.

And I occasionally jump in the play-by-play booth at Bell MTS Place to provide colour analysis during Manitoba Moose games.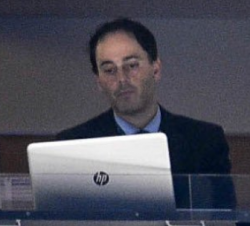 Latest posts by David Minuk (see all)