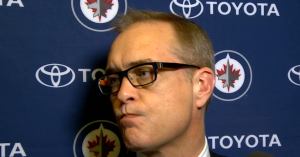 Coach Maurice spoke following the 4-3 loss to the Minnesota Wild.
Topics:  On not being able to generate shots.  Young guys take that as a learning lesson.  Getting the power play working.  Why the drop off in the second period?  What did he think of Hutchinson in net?
Audio courtesy of TSN 1290 Winnipeg.