Faceoff.com:  Would Selanne jet?  Ah, what would a week be like without a Selanne to Winnipeg discussion.
United Way:  Sweet Seats.  Another Winnipeg innovation using Jets tickets to raise money for a worthwhile cause.  A $20 ticket could turn into quite the opportunity to take in some Jets games.
Global Winnipeg:  23,117 Jets license plates sold.  If you want to be part of the exclusive club, hurry to your nearest MPI sales office.
Winnipeg Sun:  Fehr looking to improve.  It appears that he has rushed back while clearly still not 100% healthy.  Of course he isn't happy with his level of play, although being limited to 5-7 minutes per game makes it difficult to improve his conditioning.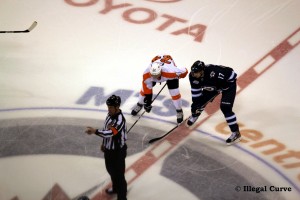 Yahoo Sports:  Jets look to turn around dismal road record.   You have to dismiss what has happened on the road previously as this is a different Jets team.  That isn't to say they are going to win all 9 road games in January but we expect a much better performance than you saw in October and November.
Winnipeg Jets:  Jets launch Foundation microsite.  Jets True North Foundation launches new microsite that features foundation news and info.
Next opponent news – Montreal Canadiens:
Winnipeg Free Press:  Cunneyworth vows to learn French.  It is difficult for someone outside Quebec to understand why this is an issue.  As I've said previously, the most important language for the Habs coach to learn is a universal one, it's called winning.
TSN:  Gorges committed to turnaround in Montreal.    And for this team is starts Wednesday night against the Winnipeg Jets.  Montreal has to show that they can salvage their season and Winnipeg wants to prove that they can be road warriors.  Should be quite the game.
CBC:  HNIC chat on Canadiens.  Join in the conversation and have your say in a live interactive chat as Hockey Night In Canada colour commentator Craig Simpson focuses this week on the Montreal Canadiens in the Fan's Corner.
NCAA Report:
Clarkson Athletics:  Closing out nine-game road trip against North Dakota in Winnipeg.  It isn't often that we are discussing NCAA hockey on these pages, but on Saturday night the University of North Dakota Fighting Sioux and Clarkson Knights will do battle at the MTS Centre.  If past history is any indicator of success, bet the farm on the Sioux as they have won the previous six meetings.  If you want to enjoy some fun, live hockey action, be sure to check out the game.