Note: Puck drop is at 7:00 pm CT tonight as the Jets get set to take on the Wild in their home opener.  After the Jets game, be sure to check us out for all the post-game reaction.
Jets news:
Winnipeg Free Press: Morrissey, Kulikov back on Jets blue line for home-opener. (Paywall). Mike previews tonight's game.
Winnipeg Sun: Morrissey, Kulikov return for Jets' home opener.  The removal of Sami Niku from the lineup is curious.  Not sure why you'd keep Anthony Bitetto in.  
Minneapolis Star Tribune: Forget counting sheep, Wild coach Bruce Boudreau ponders line combination late at night.  The Jets opponent has hit a bit of a rough patch to start the season as they look for their first win.
The Athletic Winnipeg:  How Dennis Beyak and Kevin Sawyer prepare to deliver TSN Jets broadcasts.  (Paywall).  Murat with a behind the scenes look at the Jets broadcasting duo.
Illegal Curve: Jets vs. Wild pre-game report. The Jets skated today at Bell MTS Place in advance of their game against the Wild at 7:00 pm CDT. Check out the projected lines and D pairs as well as pre-game audio from Josh Morrissey and Patrik Laine.
Illegal Curve: Morning Papers.  If you missed any of the news from earlier today we have you covered.
Jets video:
TSN: Laine discusses meaning behind his new full sleeve tattoo. Sporting a new full sleeve tattoo down his right arm, Jets forward Patrik Laine chats to Sara Orlesky about the meaning behind the artwork, and his plans to do the other arm.
Jets audio:
Illegal Curve: Coach Maurice pre-game. Topics included – Thoughts on Adam Lowry's role.  No ego to deal with regarding Lowry.  Is Josh Morrissey in?  On having Kulikov/Bitetto in and Niku/Dahlstrom out.  On Laine admitting that being in a contract year "getting to him" and whether he as a coach sees that.  Was it an overly cautious approach with Josh Morrissey?  On Morrissey wanting to get back to help the team.  What if anything has he said to the forwards on getting back to play D (especially in light of the lack of NHL experience with the Jets backend)?  What has stood out about Patrik's Laine game through four games?  On why the top line is working well together.  Does he see Little and Lowry as a possible combination?  What is the next step for Little?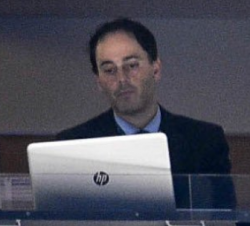 Working hard on a daily basis to provide the latest Winnipeg Jets and Manitoba Moose news for our readers and listeners.

I also appear on the Illegal Curve Hockey Show every Saturday on TSN 1290 Winnipeg starting at 9 am.

And I occasionally jump in the play-by-play booth at Bell MTS Place to provide colour analysis during Manitoba Moose games.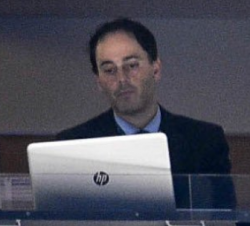 Latest posts by David Minuk (see all)