Note:  After a four-game road trip to start the season the Jets are back in Winnipeg to play their home opener against the Wild tonight.  Morning skate gets underway at 10:30 am so be sure to check out the pre-game report for projected lines, D pairs and pre-game audio.  Puck drop is at 7 pm.
Note II:  Bob McKenzie was chatting Jets and Dustin Byfuglien on Tuesday on the Overdrive program on TSN 1050 Toronto.
Note III:  The Moose are back on the ice as they continue to prepare for the Marlies tomorrow night to open the home portion of their season.  Their lineup got bolstered by the return of Nelson Nogier who was reassigned on Wednesday.
Jets news:
Winnipeg Sun:  Jets welcome winless Wild for home opener.  Scott's big matchup is Jets top line vs. Wild top d-pairing. His five keys to the game are: 1) Rinse and Repeat. 2) Hellebuyck received the message. 3) Kulikov back. 4) Staying disciplined. 5) Laine the initiator.
Winnipeg Sun:  Jets Snapshots. Ted covers a number of topics including: 1) Scheifele had big night despite having beautiful goal called back. 2) Laine living large. 3) Heionla turning heads. 4) Sitting back in the third.
Winnipeg Sun:  Laine a force to be reckoned with.  The Finnish sniper has certainly added a few new elements to his repertoire for this season. 
Winnipeg Free Press:  Jets' 2-2 start impressive, considering depleted lineup.  (Paywall).  Mike reflects on the season opening road trip for the Jets.
The Athletic Winnipeg:  7 observations from the Jets' first road trip of the season. (Paywall).  Ken gives you his insight with these seven observations including: 1) Defence rises to the occasion (mostly). 2) Heinola not just hanging on. 3) Hellebuyck responds. 4) Laine finding his groove. 5) Scheifele loves a challenge. 6) Power play needs work. 7) Lowry needs more.
The Hockey News:  Nikolaj Ehlers went to school on himself.  It certainly would appear (through four games) that his offseason work both on the ice and off it has paid off.
Jets audio:
TSN 1290 Winnipeg:  TSN Director of Scouting Craig Button chats Winnipeg Jets on the Afternoon Ride.  Craig Button joined Andrew Paterson and Rick Ralph on the Afternoon Ride. They discussed Ville Heinola's performance in his first four games of the season, how the Jets will use him this season, Patrik Laine's new contract, the Jets goaltending and the current situation involving Dustin Byfuglien.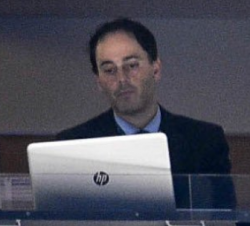 Latest posts by David Minuk (see all)