The Jets are slowly turning Winnipeg into FinniPeg after selecting Ville Heinola from Honkajoki, Finland. Here is what Heinola said after being taken by Winnipeg this evening in Vancouver:
Ville Heinola from the podium.
Heinola also chatted with Hustler and Rick Ralph on TSN 1290 Winnipeg after being picked:
And for those curious on how to pronounce his name courtesy of Jets TV's Jamie Thomas we have the answer:
Proper pronunciation of #NHLJets Ville Heinola
Vill-EE Hay-NO-la

— Jamie Thomas (@JamieThomasTV) June 22, 2019
Here is what Ez wrote about Ville Heinola in his prediction piece about who the Jets could select with the 20th pick.
Ville Heinola is a left shooting defenceman who played against men this past season with Lukko in the Finnish Liiga. Heinola is a smaller rearguard (5'10", 175 lbs.) who many scouts believe can be a Top-4 defenceman at the NHL level because of his elite vision and intelligence. Heinola can also play both sides. In recent years, the Jets have drafted Patrik Laine, Sami Niku, Kristian Vesalainen and Santeri Virtanen so we know that the Jets amateur scouting staff isn't afraid to draft a player from the great country of Finland.
From Cam Robinson of Dobber Prospects: "A talented and effective offensive defenseman who boasts quick acceleration and expert edgework. Makes smart decisions with the puck and already looks confident in the top men's league. He'll need to continue to improve his positioning as his stature doesn't allow him to outmuscle. Had a very nice WJC on the top pair for Finland. Already a pro".
These quotes are from an article about him on the NHL website:
"The 18-year-old is an excellent skater with hockey sense and playmaking ability. Heinola plays in all situations as an 18-year-old in Finland's top pro league, has good hockey sense and the patience to make plays with confidence." -Mike G. Morreale, NHL Central Scouting Bureau
"The left-shot defenseman was part of a very strong group that helped Finland win the gold medal at the WJC. His intelligence and his understanding of the game allow him to stand out." -Guillaume Lepage, NHL Central Scouting Bureau
This certainly gives the Jets quite the stable of Finnish players/prospects:
Sami Niku (2015)
Patrik Laine (2016)
Kristian Vesalainen (2017)
Santeri Virtanen (2017)
Ville Heinola (2019)
And The Jets also signed Joona Luoto to a three-year ELC last week.
Between the Jets & Moose I better improve my Finnish.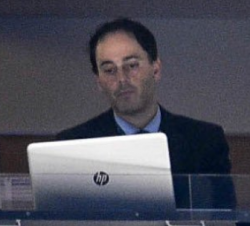 Working hard on a daily basis to provide the latest Winnipeg Jets and Manitoba Moose news for our readers and listeners.

I also appear on the Illegal Curve Hockey Show every Saturday on TSN 1290 Winnipeg starting at 9 am.

And I occasionally jump in the play-by-play booth at Bell MTS Place to provide colour analysis during Manitoba Moose games.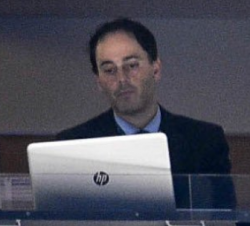 Latest posts by David Minuk (see all)