Globe and Mail:  Moving day the least of the Thrashers concerns.   Interesting to hear about the process of moving from the venerable Cliff Fletcher.
Toronto Star:  Life goes on without Thrashers.  Doesn't hurt that the city has 3 other Major league sports teams to throw their support behind.
TSN:  Jets Meter.   It moved again.  Only 3 clicks left to 'Drop the Puck'.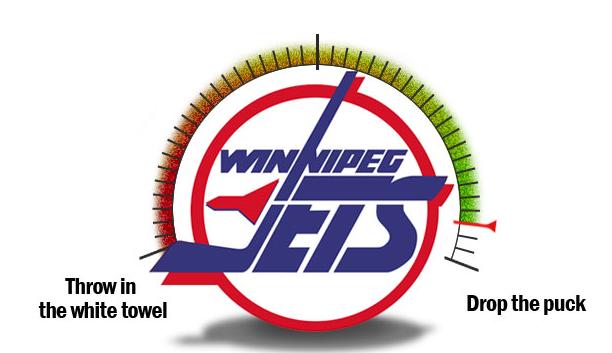 Reuters:  Media mogul, car dealer seek deal for Winnipeg. Looks like all the hard work is about to pay off.  I'm not sure why people can't get Winnipeg's population right.  According to City of Winnipeg the CMA is 753,600 as of 2010.
True North does not disclose financial figures but is understood to be profitable.
Winnipeg Free Press:  NHL stars could shine in Winnipeg.  If a team in Wpg stays in the Eastern Conference for 1 season, it will be nice to see teams we won't normally see regularly.
An Eastern Conference team source has told the Free Press that his club has already been told to expect two trips to Winnipeg next season.
HOWEVER the NHL had best ensure that Phoenix is coming to town.

Illegal Curve Twitter: For up to the minute news direct to you.
Click 'read more' for additional all the news links, blogs, and today's tweet/pic of the day.
Atlanta Journal Constitution:  Chris Mason speaks out on how players didn't feel ownership was 100% behind team.  We here at IC love how candid Chris Mason is and have enjoyed having him on the show the past two weeks.  (in fact Ezra's already got his #50 jersey ready to go).
CBC:  Canadian Division could get a push plus 30 thoughts.  Lots of realignment talk plus thoughts 9, 10 & 11 are Winnipeg related.
Winnipeg home opener? Let's say Sunday, Oct. 9. Don't have to share the spotlight with anyone else and it's holiday-free on the Bettman/Chipman calendar.
TSN:  Dreger report.  Standard nothing new to report.
Globe and Mail:  Thrashers inch towards Winnipeg.   Looks like we will be playing a waiting game Winnipeg.
CTV (Article & Video):  Winnipeg mayor remains confident of NHL's return.  Love that Mayor Katz is wearing his Jets jersey during the interview.
Winnipeg Free Press:  Relax–deal's not done yet.  Another week???  Not sure my baboon heart can take that.  And what about all the people who keep faking sickness so they can get to Portage & Main?

Ottawa Citizen:  The sun is setting on Sunbelt hockey.  When people mention that Winnipeg is a saturated market, perhaps it's important to direct them to the figures below;
This past season's local TV broadcasts of Thrashers games were watched by an average of just 6,000 households. The Phoenix Coyotes pulled in 9,000 households. Columbus? Just 10,000. Florida Panthers games were seen by a mere 3,000 households, or fewer than 10,000 people. The average Toronto Maple Leafs local game on Rogers Sportsnet, in contrast, had an audience of 656,000 people. The Ottawa Senators drew 153,000. The Edmonton Oilers, 177,000. And those are mid-week games; weekend audiences for Hockey Night in Canada are even higher.
Winnipeg Free Press:  Let us not forget our glorious past.  Brown makes a good point (and when a guy is 6'7″ you don't want to disagree too vociferously with him) when he says decision should be made by the owners who are spending the money to get team to Winnipeg.  At same time the fans who buy tickets are not exactly inconsequential to the process and should be given some input to the name.
ESPN:  Thrashers heading towards move to Winnipeg.  It would appear that the ASG's final play is to do whatever they can to get additional funds out of True North.
Market Watch:  Winnipeg wins as NHL's southern strategy fails.  While I agree that a new arena and a stronger dollar are very important, the aspect that seems to be downplayed is True North's control over all facets (i.e. revenue streams) of the MTS Centre.

Montreal Gazette:  Salary cap going up again in NHL.  Perhaps part of the reason all the players seem in favour of a return to Winnipeg.
Winnipeg Sun:  New NHL team, new fans.  All the hockey fans in Winnipeg who have thrown their allegiance to other teams (including your truly and his affection for the Wings) will quickly return to whatever team plays in Winnipeg.
Blogs:
Jetsowner:  Darren Ford is saying Mission Accomplished.  For those of you who have been a member of Jetsowner.com Forum, apparently Darren is now moving his meter to 100%.

Fan 590:  Don't fret Winnipeg, you have your team.  This should make people in Manitoba feel good.
There is "virtually nothing" that can scuttle the transfer of the Atlanta Thrashers to Winnipeg for next season, a prominent member of the NHL's legal universe told me today.
National Post:  Bombers not threatened by NHL's return to Winnipeg.  Can't exactly expect Bombers to admit it if they were against NHL returning to Peg.
Atlanta Journal Constitution: Cowardly Bettman ignoring evidence of Thrashers fans.  At the end of the day, regardless of blame, Atlanta needs a new owner.
Puck Daddy (Yahoo):  Pass or Fail – realigning the NHL for geographic accuracy.  Everybody and their dog has an opinion as to which way the NHL should be aligned.  Seems only agreement is that regardless of divisions, Winnipeg is going to be in one of them.  Even we at IC has some ideas.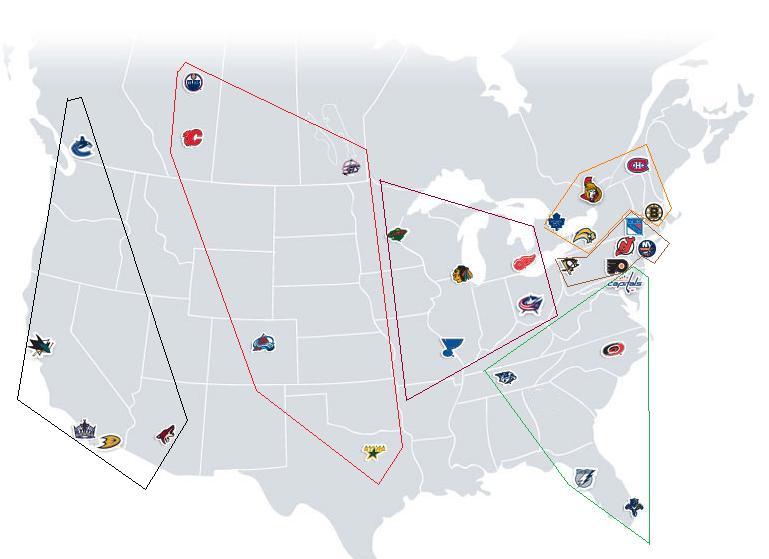 CBC:  After politics, Danny Williams hopes to bag the Moose. St. John's arena survives without an anchor tenant.  Quick someone get word to Mayor Scruggs.
Ice Man (Atlanta Journal Constitution):  Surviving predictions of impending doom.  In fairness to everyone involved, the NHL needs to make a decision, instead of continuing to vacillate.
Atlanta Journal Constitution:  Count Bettman & Spirit Group get killed on Facebook, Twitter.  People of Winnipeg won't be rolling out red carpet for Bettman.
Behind the Net:  The History of Professional Hockey in Winnipeg Part II.  As per usual a great assessment of the past by frequent IC Radio guest Gabriel Desjardins.
SB Nation Atlanta:  Top 10 memorable moments in Thrashers history.  Laura's done an excellent job chronicling the many memorable moments for Thrasher fans.
Thrashers Backer:  Where the Wild Things are.  As we've said countless times, the ones who truly suffer are the fans.
The Post Game (Yahoo):  It's not Atlanta's fault the NHL may be taking out the Thrash.  Even with new ownership, how long would it take to turn things around in Atlanta?  As can be seen above only 6000 households in Atlanta watched Thrashers games.  Not exactly a ringing endorsement.
Tweet of the Day:

Picture of the Day – 4 Play sports bar across from MTS Centre: