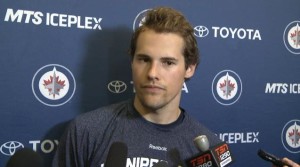 Undrafted and local product Nolan Zajac spoke with the media today following day 4 on the ice with the other prospects.
Nolan Zajac –  What does the camp mean for someone in his situation?  Where is he at with his game?  Where does he see his game?  Youngest of the Zajac boys (all Devils property) so how did he not end up as a goalie?  How would he describe his game?  The influence of his brothers and what they've taught him as he develops.  What will he take from this week?  Does it give him a different perspective playing against high level talent?
Audio courtesy of TSN Radio 1290.