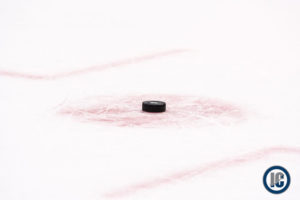 Really not much to say about that one.  Jets picked up a shorthanded goal from Tanev, a power play goal from Scheifele and an even strength goal by Patrik Laine after one period of play.  However the Jets went from that 3-1 lead after 20 minutes to giving up five straight goals, including four in the 2nd and another one against 16 seconds into the 3rd to move to 0-2 on the season.  I wasn't on twitter much but I suspect it wasn't a pleasant place to be this evening.
For those who would like to take a deeper dive into the advanced stats here are the results from tonight's game via Natural Stat Trick.
Post-game audio:
Blake Wheeler
Adam Lowry
Coach Maurice:  On the switch in momentum, what did he see?  What are some of the things the Jets can do to prevent the big swings?  On the team composure and importance moving forward.  On players leaving their position.
All audio courtesy of TSN 1290 Winnipeg.