Winnipeg Free Press:  True North expected to trigger campaign for NHL season tickets.  Very interesting news from Gary Lawless.  If this turns out to be the case, I'm guessing all eyes will be on Winnipeg as a sales campaign gets underway.  We will have more analysis on this later.
Phoenix Business Journal:  NHL's Gary Bettman may soon issue ultimatum on Coyotes deal.  Hasn't he issued a number of drop dead dates?  My guess is they have issued a drop dead date; when the Coyotes run in the playoffs ends.
KTAR News:  Goldwater Exec Darcy Olsen says Glendale is not being cooperative.  COG doesn't exactly seem to be made up of people who think outside the box.
Sportsnet:  Winnipeg on the radar for NHL.  Does anyone on the planet who has been following all the Drama in the Desert, not think that Winnipeg has been on the NHL's radar for years.  When I read the date on the article, I had to check if it was written in 2011 or 2009.  Let's not forget that during the bankruptcy proceedings Commissoner Bettman himself said "if the team did return to Canada, it would be to Winnipeg".  Wouldn't that indicate that Winnipeg is on the NHL's radar?

TSN:  Dreger Report (item #1).  Interesting to note that there are no planned 11th hour meetings taking place between any of the principals (NHL/Hulsizer/Glendale).
Phoenix Business Journal:  Coyotes AZ prospects down, options remain.  At this point nothing would surprise me but I would be shocked if the city of Glendale dips into its 400 million dollar reserve fund.
Toronto Star:  Possible move of Coyotes steals the show.  While Cox's article was interesting my jaw dropped at the thought of 90 more days of providing you, the loyal IC reader, with daily updates of the Drama in the Desert.
Winnipeg Sun:  Winnipeg looks like only option for NHL.  Was this simply a ploy by the Fan 590 to distract attention away from a new rival radio station (TSN Radio 1050) or is the news legit?  As Paul Friesen writes, it's pretty hard to distinguish, but using common sense, you should be able to conclude what is going to happen when the Yotes season ends.
Sportsnet:  The cost of moving.  I'm still not sure why guys insist on comparing Winnipeg to Toronto or Vancouver.  If you want to compare markets, then using Edmonton or Ottawa would probably be a more apt comparison.  Additionally, in terms of generating revenue, Scott Oake did an excellent piece on this for Hockey Night in Canada which showed that the economics of NHL hockey in Winnipeg can work.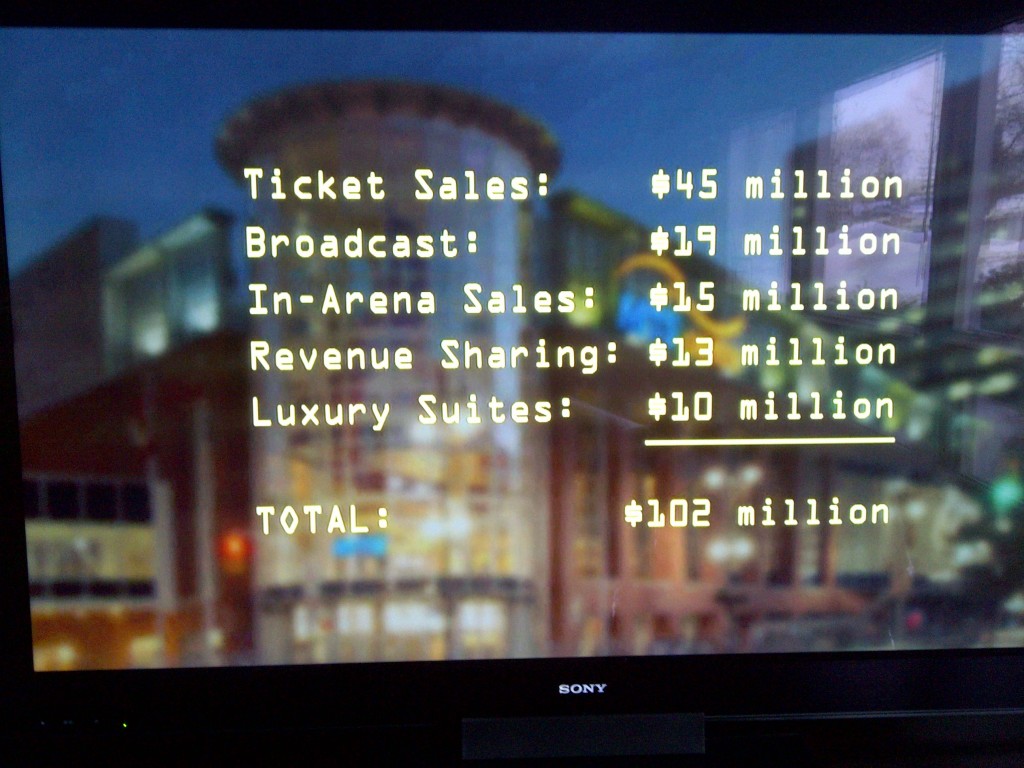 Winnipeg Free Press:  The Bettman ultimatum.  Lawless quotes a Glendale source in his article that said "Hulsizer has pulled any concessions he's made off the table and reverted to his original proposal".  NHL will really owe TNSE if they (TNSE) will allow themselves to be used as leverage once again.
TSN:  We should get answers to our questions soon.    TSN's hockey insider Bob McKenzie weighs in on the issue and he says in reference to where the Coyotes will be playing next season; "I will say it's more likely to be Winnipeg than Phoenix. That's my opinion."
Arizona Republic:  Phx/Det are having a battle as to which city has the best fans.  Take one guess which city is losing….
Interesting Note:  In yesterday's Drama in the Desert, we featured a story by an Az Republic writer asking Wings fans not to wear red, so as not to embarrass the Coyotes.  Interestingly, he made a very similar appeal (unsuccessfully it would appear) to Wings fans last year during the playoffs.  Which leads us to our picture of the day from Game 1 of the 2010 Stanley Cup Finals at Jobing.com arena, in which the White Out was splattered with a lot of Red Wings red.
Picture of the Day:

Video of the Day: