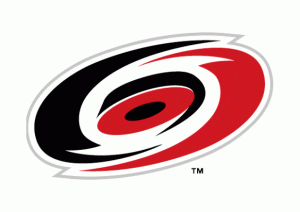 It's amazing how a season can turn in the span of just a few seconds. Mere seconds away from a disappointing first round exit from the Stanley Cup Playoffs at the hands of the New Jersey Devils,  the Carolina Hurricanes went on a 180 degree emotional roller coaster from the agony of defeat to the thrill of victory culminating in an appearance in the Conference Finals before being eliminated by eventual Stanley Cup Champion Pittsburgh Penguins. Coming off such a successful season, let's take a look at the Carolina Hurricanes entering the 2009-2010 NHL season.
Forwards
The Hurricanes, fresh off their conference finals appearance, appeared to go into the off season with a mentality (rightly so, I might add) that no big overhaul was needed, and instead focused on tinkering with a few of the depth players on their roster. That being said, there is always a risk in expecting previously disappointing players to replicate last year's success. In short, the success of the 'Canes (in my humble opinion) depends on if players like Sergei Samsonov, Tuomo Ruutu and Jussi Jokinen can match last year's production.
The 'Canes top line of Staal-Whitney-Brind'Amour will be counted on to produce the bulk of the Hurricanes offense. In addition to these big three, the Hurricanes get Eric Cole back for an entire year, having re-acquired him from Edmonton at last year's trade deadline, and then re-signed him to a two year contract this off season.
The third and fourth lines, featuring quality depth players like Scott Walker, Tom Kostopoulous, Matt Cullen, and recently acquired Stephane Yelle, make the depth the Hurricanes have on forward one of the best in the entire National Hockey League. Factor in young players like Brandon Sutter, who is bound to improve from last year's rookie season and subsequent concussing at the hands of Doug Weight, and Zach Boychuk, means the Hurricanes have youngsters on the horizon to keep their fan base tantalized with the taste of young potential.
Grade of Forwards: B+
Defensemen
The back end of the Carolina Hurricanes, very much emulates their team up-front in that there is no overwhelming superstar, rather the back end is just composed of solid defensemen, who know their roles and perform them at a very capable level.
The team relies on defensemen Joe Corvo and Joni Pitkanen to supply the offense from the back end. Both are capable, solid defensemen, who may not overwhelm you on the score sheet but at the same time they will not be defensive liabilities in the least bit (hello Mike Green!)
Tim Gleason and Nic Wallin, are also on the back end, and are counted on for a little offensive production. Gleason needs to shoot the puck a little more this year, as his 61 shots last season were the lowest total of his four year career. Much like Corvo and Pitkanen, they won't overwhelm you offensively but when push comes to shove you can count on them to be productive and responsible all at once.
The grit on the back end is provided by recently re-acquired Aaron Ward and Andrew Alberts. Ward should fit in well back in Carolina, and assures that there is no lingering animosity between him and Scot Walker as a result of their altercation in last year's playoffs. When both Ward and Alberts are on the ice, their opponents will be aware, as their offensive production will be minimal, but their bruising defensive style will leave opponents thinking twice about going into the corners, and will definitely leave them with some welts on their bodies.
The seventh defensive spot will be a constant battle between off season acquisition Jay Harrison and youngster Bryan Rodney. The team will miss the very much un-sung efforts of Dennis Seidenberg (30 points and a tremendous shot blocker) and the sixteen goals potted by Anton Babchuk.
Grade of Defensemen: B+
Goalie
The undisputed strength of the Hurricanes is between the posts, where only now after many years toiling in anonymity despite continued success, Cam Ward is being mentioned as one of the stars of the NHL's goaltending class. Last year he posted 39 wins, after 37 the year before (definitely a positive trend), and with the team in front of him 40+ wins this season is not out of the question. Additionally, Ward should be extra motivated early in this season as with a strong performance he certainly has a good chance to be named to the Canadian Olympic team for Vancouver in February 2010.
Ward's back-up, Michael Leighton, can certainly do a solid job for the 15 or so games he will start this year to give Ward a break. Not the best back up in the NHL, but Leighton seems to have found a comfort level in Carolina after a couple of rocky stints in Columbus and Philadelphia. If the 'Canes can get 8-10 wins out of Leighton they will be pleased
Grade of Goaltenders: A
Overall
For a team that plays in an untraditional hockey market, the Canes have created quite a niche for themselves in Raleigh. Playing in front of their "Caniacs" for fans, the RBC Centre has become one of the toughest arenas to play in, especially for a visiting team come playoff time. Fortunately for the Canes (and unfortunately for their opponents), I see no way that they don't secure themselves another playoff birth come April 2010.
While probably not the class of the Southeast Division, I see it being closer than many would think, and the Canes should easily secure 2nd spot in the Southeast, only a few points in arrears of the Washington Capitals. More so, I would not be the least bit surprised to see the Canes secure the 4th playoff spot and home-ice advantage in the Eastern Conference. With a coaching staff headed by the perennially underrated Paul Maurice, and a front office led by Jim Rutherford, the 'Canes have become a model franchise of stability and solid performances.
Final Prediction (ceiling): 2nd in Southeast division, 4th in the Eastern Conference, and (at least) two very happy fans.
(floor): 2nd in Southeast division, 8th in Eastern Conference