On Sunday the arbitration hearing for Andrew Copp was held and today the arbitrator awarded (as per Elliotte Friedman) a two-year contract with a $2.28 million AAV between Copp and the Jets.  Since it was player elected arbitration it was the team who set the term and the Jets picked two years.  The Michigan born Copp is a versatile player who is comfortable on the wing or up the middle.
He was drafted by the Jets in the 4th round at the 2013 NHL Draft in New Jersey.  He played one more season after being drafted at the University of Michigan before turning pro at the end of the 2014-15 season.  He has played four seasons in the pros and last year despite being limited to 69 games saw him crack the double digit mark (11) in goals for the first time in his career.  In 293 NHL games with Winnipeg he has 36 goals 48 assists for 84 points.
Copp will remain an RFA at the end of his two-year deal as per Cap Friendly.
Cap Friendly adds this nugget which could impact the Jets roster:
Copp was Winnipeg's final Arb case.

As a result, #NHLJets now have access to a Second Buyout window that will open in 3 days and will remain open for 48hrs.

Any player bought out must have a cap hit of at least $3,455,438 and was on the clubs reserve list at the trade deadline. https://t.co/rRoIzyQUvN

— CapFriendly (@CapFriendly) July 23, 2019
Update: And the Jets have made it official.
#NHLJets announced have agreed to terms with forward Andrew Copp on a two-year contract with an average annual value of $2,280,000.

DETAILS ? https://t.co/uqrZmYBZOR pic.twitter.com/V7PMzTfisK

— Winnipeg Jets (@NHLJets) July 24, 2019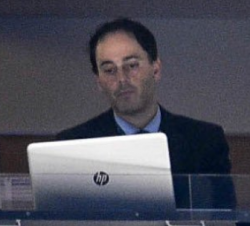 Working hard on a daily basis to provide the latest Winnipeg Jets and Manitoba Moose news for our readers and listeners.

I also appear on the Illegal Curve Hockey Show every Saturday on TSN 1290 Winnipeg starting at 9 am.

And I occasionally jump in the play-by-play booth at Bell MTS Place to provide colour analysis during Manitoba Moose games.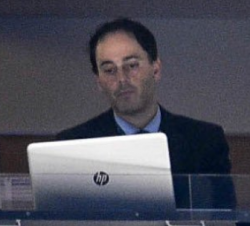 Latest posts by David Minuk (see all)