Back in June the complete roster of players invited to the development camp for Canada's world junior team were announced.
Chisholm has spent three seasons with the Peterborough Petes and did get a brief taste of pro hockey when he signed an ATO with the Manitoba Moose this past season although he didn't play in any games.  His junior team in Peterborough announced yesterday on twitter that "Chisholm has been added to Hockey Canada's roster ahead of the 2019 National Junior Team Summer Development Camp!"
According to the article "the camp will run from July 27 to Aug. 4 in Plymouth, MI., and will include exhibition games against Finland, Sweden and the United States.".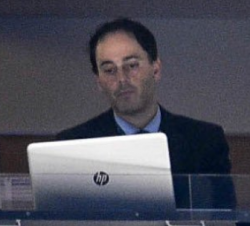 Latest posts by David Minuk (see all)