The Jets selected Eric Comrie back in the 2nd round of the 2013 NHL Draft in New Jersey.  While in junior he played a few games for the Jets AHL affiliate in St. John's and eventually turned pro in the 2015-16 season playing 46 games in his rookie season for the Manitoba Moose franchise which was newly returned to Winnipeg.  He just completed his fourth straight year as the primary netminder in goal for the Moose.
Today the Jets announced they had signed Comrie to a two-year deal with a $700,000.00 average annual value at the NHL level.  It is a two-way deal next season and a one-way deal for 2020-21.
It should be an interesting year for the California kid with Edmonton roots as he is no longer waiver exempt.  In addition Mikhail Berdin the Jets 2016 6th round pick, who is fresh off his rookie campaign, is sure to push for games this season in the net for the Jets AHL affiliate.
Over in Belleville at the Jets prospects tournament spoke about the deal for his top goalie in the AHL:
For those who cannot watch the video here are some of coach Vincent's comments:
"I am really happy. He's an outstanding human being. Great guy around the room. And I am really excited for him."
"I think he's grown a lot and he's a good player. He's really fast. He's very intense. He can read the play well. Where he was a few years ago and where he is now, he's been improving but it's all out of hard work."
"Once he's gonna have that real opportunity (in the NHL) I think he's going to take it and run with it. For him its all about making sure that's he ready to stay once he has that chance."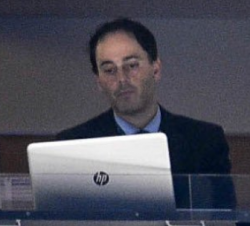 Working hard on a daily basis to provide the latest Winnipeg Jets and Manitoba Moose news for our readers and listeners.

I also appear on the Illegal Curve Hockey Show every Saturday on TSN 1290 Winnipeg starting at 9 am.

And I occasionally jump in the play-by-play booth at Bell MTS Place to provide colour analysis during Manitoba Moose games.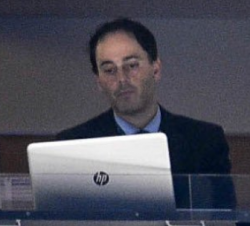 Latest posts by David Minuk (see all)