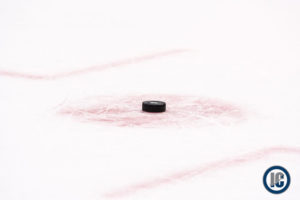 The Jets are in Colorado at the at the Big Bear Ice Arena.  Ken Wiebe of the Winnipeg Sun is also in the Centennial State and reports that Blake Wheeler is not on the ice for Winnipeg.  The Jets captain has taken a number maintenance days of late but it hasn't slowed him down when it comes to production.  In his last five games he has one goal and five assists and is averaging approximately 20 minutes on ice during those games.  Other than the captain Ken says all the rest of the Jets are on the ice.
Following skate the Jets bench boss confirmed in his media scrum that Ondrej Pavelec will start in net once again.
Audio:
Drew Stafford:  Is he playing tomorrow?  What will it take for him to know he has a green light to play?  Feel like there is still a chance to salvage his season in final 28?
Ondrej Pavelec:  Feeling any fatigue from Dallas game?  Importance of keeping out of the penalty box.  The way things are going, is it making him think about the future?  Does he take a pay cut playing in the NHL?
Coach Maurice: How does he get his team ready to face the Avs? Will he use Pavelec tomorrow? What will it take for Drew Stafford to get back into the lineup? Has Pavelec improved the psyche of this team? Any concern with fatigue? Anything new with Myers?
All audio courtesy of TSN 1290 Winnipeg.