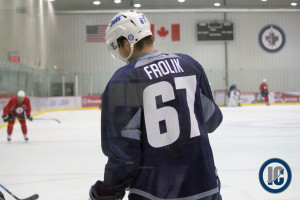 The Jets went two for two today as both of their Czech born players were named to the 2014 Olympic team.  Goalie Ondrej Pavelec and winger Michael Frolik, both from Kladno, Czech Republic will represent their country in Sochi, Russia this February.
According to the Czech Paper here is the entire team.
We must be Czech-ed in today because Richard Pollock did an assessment today on What is Michael Frolik worth.