Jets news:
Winnipeg Sun:  Who should the Jets draft?  Ken takes a look at the Jets draft and then gives you some insight into some of the players the Jets could select with the 9th overall pick.  Be sure to vote in the IC Poll and let us know who you'd like to see selected by Winnipeg.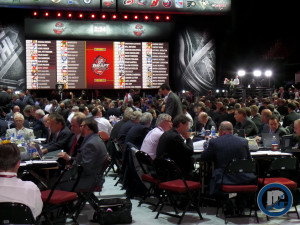 Illegal Curve:  Jets home opener.  The NHL revealed the Jets home opener (against Nashville) and in fact they will be playing in two other teams home openers.  The rest of the NHL schedule will be revealed today at 3 pm.
Illegal Curve Hockey Show Replay:
Part 1: NHL Compliance Buyouts.  Coaching Carousel.  Interview with George Richards, Miami herald.  Carolina Hurricanes hire Bill Peters as their new Head Coach.  Interview with John Forslund, Carolina Hurricanes play-by-play announces for FS Carolina.  Pre NHL Draft Winnipeg Jets Discussion.
Part 2: Interview with Mark Seidel, Scouting Director, North American Central Scouting.  Joe Thornton trade speculation.  Interview with Cary Eades, General Manager of the Sioux Falls Stampede of the USHL.  Winnipeg Jets file for club-elected salary arbitration with Michael Frolik.  Evander Kane and the trade rumors that will never end.  NHL News & Notes, Cheers & Jeers.