Jets & Affiliate news:
Winnipeg Free Press:  Jets' Trouba invited to Team USA selection camp.  The hard hitting Michigan defender is heading to Team USA in New York.
Winnipeg Sun:  Jets players applaud Chipman's presence at talks.  Getting these two sides together is starting to look as monumental as bringing the Jets back to Winnipeg.  Of course we know how that turned out!
Winnipeg Free Press:  Scheifele super-psyched.  The Jets first round selection in the 2011 entry draft is a lock to make this year's team.  Expect more from him than you saw last year.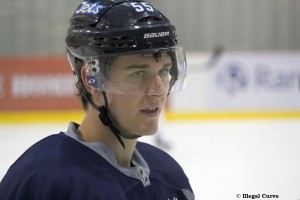 Northern Colorado 5:  Eagles Week In Review.  Taking a look back at the week that was and ahead to what the Jets ECHL franchise can expect.
CBA news:
National Post: A players' guide to owners.  A little levity is always nice to add to these somber proceedings.
Globe and Mail:  New voices in NHL labour talks may provide last chance to salvage season.  I would be shocked if this meeting doesn't go the distance.  While they certainly will not conclude the meeting with a signed deal, the discourse will hopefully change for the better following the meeting.
Globe and Mail:  Player safety is the elephant in the NHL's labour negotiations room.  As per usual Roy makes an excellent point about an issue that is getting lost in the nuts and bolts of CBA negotiation.
Ottawa Citizen:  Senators players jaded by lockout process.  The players are sounding as resigned about the process as are 99% of the fans still paying attention.
Toronto Star:  Owners and union fight but regular folks get bruised.  The story is playing out across 30 cities in North America as people who rely on the game for their livelihood are dealing with the 2nd lockout in 8 years.  It's a shame their isn't a 'make whole' provision for the people who truly need it.
Washington Post:  Alex Ovechkin says his soul is in NHL, with Capitals.  Caps fans can rejoice that Ovi still longs to put on their jersey and help them win the Stanley Cup.
NHL & Team Canada news:
Winnipeg Sun:  No Manitobans asked to try out for Team Canada.  The lockout is impacting this as there are likely a number of Manitobans who could have been invited had their been no lockout.
CBC:  10 thoughts on Canada's world junior camp.  Will the lockout trend continue?  Can this team duplicate the feats from 1995 (7-0) and 2005 (6-0)?  For anything you want to know about Team Canada this is a good primer.
Ottawa Citizen:  Bettman inherited overexpansion woes to southern U.S.  It is likely his stubbornness to relocate problem franchises, which is why people so often associate him with Sun Belt teams.