Note: As September rolls around and all this week we wanted to bring to your attention the Pass it Forward program which provides help to youth in Winnipeg who wish to play hockey but require aid in getting the necessary equipment. The program is in it's 4th year, they have a brand new website, an active twitter feed @PassItForwardca, and they are giving away a team-signed picture of last season's opening faceoff. Be sure to check it out.
Jets news:
Winnipeg Free Press:  Jets invest in workouts while waiting for word of lockout.  All most players can do at this point is continue training like the season is going to start on time.
R-Sport:  Ex-Jet Stapleton says lockout inevitable.  Unless we see some change in the negotiating behaviour between the NHL and NHLPA this week, former Jets spark plug Tim Stapleton is likely accurate in his assessment.

CBA news:
Calgary Sun:  Flames to skip annual golf tournament.  Not a good move by the Flames players.  They didn't need to pull out collectively.  They should have sent a few players to New York and have the rest of the players play at the charity event.
Globe and Mail:  NHLPA hoping Quebec law keeps Habs players from being locked out.  So much for 'good faith' negotiations.  The NHLPA should be focused on getting a deal done, not on trying to prevent the NHL from locking out the players in advance of same.
USA Today:  Key week ahead in labor talks.  Time for some mediators to step in as it appears both sides are not prepared to take the necessary steps to get a deal done.
ESPN:  James Dolan – I want to play hockey.  The Rangers owner has good reason to want to see his players on the ice playing for the Blueshirts.  The Rangers are one of the early Eastern Conference Stanley Cup favourites.
Montreal Gazette:  NHL fans express anger, frustration ahead of lockout.  At this point it is quite clear that aside from lip service, neither side is factoring in the fans.
Ottawa Citizen:  Why professional athletes aren't overpaid.  Defining players as entertainers doesn't mean that they aren't overpaid.  Most people probably believe that earning 75 million for one film is a gross overpayment.
NHL news:
Edmonton Sun:  Oilers coach Ralph Krueger ready for big step.  The Oilers have a ton of talent but they need the proper coach to mold it and direct them properly.
Montreal Gazette:  Unsigned Subban is a victim of suddenly stingy NHL.  Is the problem that the coach and the brash young star don't get along?  Or are owners suddenly tightening the purse strings?
Illegal Curve Hockey Show replay: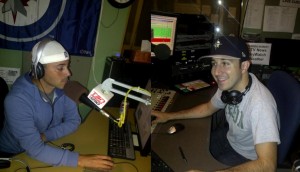 Part 1:  CBA Discussion.  Interview with Ed Willes of the Vancouver Province.  KHL / Lokomotiv Discussion.  Interview with Bill Lindsay, analyst for the Florida Panthers.  Which team Canada was the best?
Part 2:  Which Team Canada was the best discussion continued.  Interview with Kalen Qually of the Pass it Forward program.  NHL News & Notes.  Interview with Paul Edmonds, play-by-play voice of the Winnipeg Goldeyes.  Rapid Fire, Cheers & Jeers.
CFL Report:
Illegal Procedure: Winnipeg Blue Bombers Papers. If you are a fan of CFL football, check out our other site, which gives you all the latest Bombers news. Plenty of news following the disastrous Banjo Bowl contest.  After being swept in the home and home series with arch-rival Saskatchewan, can the Bombers salvage the season?
Illegal Procedure:  A Season on the Brink- Burke's Blunder.  To punt or not to punt, that was the question.