Note: This is day eight since the NHL and AHL hit the pause button on their respective 2019-20 seasons.
Jets news:
The Athletic Winnipeg:  With the NHL paused, what comes next for the Jets?  (Paywall).  Murat takes a look at what the pause in the NHL season means for the players, what it means for the schedule, how might the playoffs work, what happens to the 11 UFAs, the draft/draft lottery and finally a look at the salary cap.
Winnipeg Free Press:  Hellebuyck a force to be reckoned with in Winnipeg net.  (Paywall). Obviously we have a bit of a bias here in this market as we watch Hellebuyck more than other players who are vying for the Hart but I fail to see anyone else who has been more valuable to their team than the Jets netminder.
The Athletic Winnipeg:  Recovered from heart condition, Jets' Mark Letestu not ready for retirement.  (Paywall).  Ken had a chance to catch up with the veteran forward from Elk Point, Alberta.
NHL news:
Sportsnet:  31 Thoughts -NHL teams prepping for anything amid COVID-19 suspension.  Lots in here related to the business of hockey these days.
Sportsnet:   Bill Daly says NHL working hard to evaluate all options.  The deputy commish was chatting about all the different scenarios.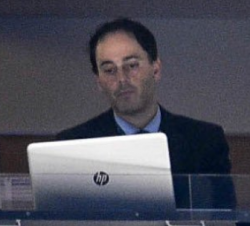 Latest posts by David Minuk
(see all)