Note: The four-week August hiatus is over.  The Illegal Curve Hockey Show returns today with Ezzy and Drew for two hours starting at 9 am CT. Guests include Scott Billeck (Winnipeg Sun), Sarah McLellan (Minneapolis Star Tribune) and the recently retired Mike McKenna (new Vegas Golden Knights Analyst).
Note II:  With September almost here we have put out a list of important dates for the Winnipeg Jets, Manitoba Moose and the newest kid on the block Winnipeg Ice for next month.
Jets news:
NHL Sports:  What can we expect from Patrik Laine in 2019-20?  If his shooting percentage gets back to 18% then Laine probably scores another 10-15 goals this season.  And if Laine has worked on the elements of his game that needed work it could be a huge year for the Finnish sniper with his rocket shot.  Especially if he signs a bridge deal.
NHL Sports:  Heated seat switched on for Jets' Paul Maurice.  High expectations won't diminish this season and it will be incumbent on the Jets bench boss to ensure that a second half decline doesn't occur again this year.
NHL Sports: When will Jets sign Laine, Connor?  That's the million dollar (times 15-16) question.
NHL.com: Three questions facing Winnipeg Jets. Includes: 1. When will Patrik Laine and Kyle Connor sign? 2. Are their defensemen good enough? 3. Can Connor Hellebuyck bounce back this upcoming season?
NHL.com: Inside look at Winnipeg Jets.  Plenty of questions for the Jets this coming season as Tim Campbell pontificates for NHL.com.
NHL.com: Winnipeg Jets key statistics.  Tim lists three key stats including: 1. Hellebuyck's wins. 2. Laine's shots per game. 3. Wheeler's points.
NHL.com: Top prospects for Winnipeg Jets.  Tim looks at the top prospects in the Jets organization and how Heinola, Samberg, Stanley and Niku could transform the Jets D group.
NHL.com: Winnipeg Jets fantasy preview for 2019-20.  As you get ready to draft your fantasy team here is some reading to help you out.
Ice news:
Winnipeg Free Press:  Top two picks Savoie and Geekie share Ice.  (Paywall).  Quite the young 1-2 punch for the ICE.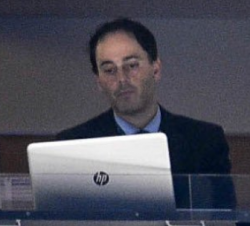 Working hard on a daily basis to provide the latest Winnipeg Jets and Manitoba Moose news for our readers and listeners.

I also appear on the Illegal Curve Hockey Show every Saturday on TSN 1290 Winnipeg starting at 9 am.

And I occasionally jump in the play-by-play booth at Bell MTS Place to provide colour analysis during Manitoba Moose games.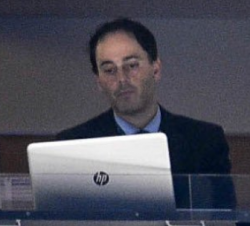 Latest posts by David Minuk (see all)