Note:  Yesterday we took a look back at the 2017 Jets Draft class from Chicago and today we head to Dallas to look back to their 2018 Draft class which was the first time since relocation the team found themselves without a 1st round pick.
Jets news:
Press Times: Mason Appleton hopes to become permanent NHL player. As I've said about him before this is a player who has quite an internal push and that should help him get to the next level which as he states is a regular role with the Jets.
Jets video:
Official Jets site:  On the Road.  Mark Scheifele, Adam Lowry and Josh Morrissey turn their frustrations from the way last season ended into fuel, putting in work this offseason!  You get an "us against the world" sense from this video, which as we talked about during the last Illegal Curve Hockey Show back in July, may be a good thing for this Jets club to have a bit of a chip on their shoulder next season.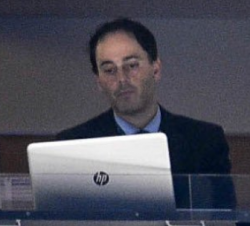 Latest posts by David Minuk (see all)