Day 2 Free Agency Recap:  Jets sign Bitetto| Jets sign Letestu |
Note:  As you can see above it was a quieter day 2 of NHL Free Agency for the Jets as they added a few depth pieces to the organization with their Tuesday signings of Bitetto and Letestu.  Will they circle back and get something done with Ben Chiarot?  Will GM Kevin Cheveldayoff get started on his RFAs?  Stay tuned.
Jets news:
Winnipeg Free Press: Montreal GM takes one for the team; not his team, mind you…(Paywall).  Mike with a look at how the offer sheet to Aho will impact things across the league and specifically with a couple of the Jets big RFAs in Patrik Laine and Kyle Connor.
Winnipeg Sun: Former Jets forward Brandon Tanev looks back at time fondly. Ken caught up with the now former Jets players to reflect on his time in 'Peg city.
Winnipeg Sun: Jets add depth pieces in Bitetto and Letestu. Couple of nice additions for the Moose who could be called up if need be.
The Athletic Winnipeg: The Jets were a patient, quiet winner on Day 1 of free agency — but still need to fix their defence. (Paywall).  Murat looks at the Jets moves to date, looks around at what is left and how he envisions the Jets will proceed.
Global News: Jets fan on a quest to get her painting signed by team captain Blake Wheeler.  She's trying to get it signed so she can donate it which is a nice touch.  Update:  We were advised by a reader on twitter that Blake Wheeler's wife Sam has reached out to the artist to get the picture signed and thereafter it will be auctioned off.
Jets audio:
Jets talk with Mike McIntyre of the Winnipeg Free Press starts at the 20:37 minute mark.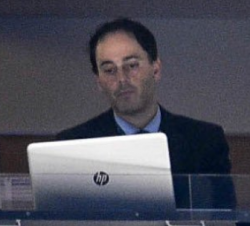 Working hard on a daily basis to provide the latest Winnipeg Jets and Manitoba Moose news for our readers and listeners.

I also appear on the Illegal Curve Hockey Show every Saturday on TSN 1290 Winnipeg starting at 9 am.

And I occasionally jump in the play-by-play booth at Bell MTS Place to provide colour analysis during Manitoba Moose games.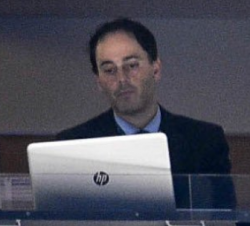 Latest posts by David Minuk (see all)