Note:  As you have likely noticed we've changed the website.  Please ensure you've cleared out your cache (ie. clear browsing data) to ensure that you are seeing it 'refreshed'.  We hope you enjoy the changes to the site which is now fully transitioned to our new server and we hope you enjoy.
Jets news:
Winnipeg Free Press: Jets talk with Free Press columnist Mike McIntyre. (Paywall).  Sounds like Mike will be doing Q&A's on a weekly basis with Jets fans and it should come as no surprise that many questions were related to Mark Scheifele, Jacob Trouba and the potential divide in the Jets dressing room.
Jets Official site: Samberg to return to school, excited to be a Jet one day.  Lots of consternation from Jets fans as they worry that the left shot defenceman could use the NCAA loophole (becomes a UFA on August 15th, 2021) but I suspect he was looking to be part of history (three straight NCAA national titles) and perhaps bypassing the AHL (which is a mistake in my opinion).  Samberg will continue to be a Jets prospect worth watching.
The Athletic Winnipeg: The six most pressing issues facing Kevin Cheveldayoff and the Jets in a difficult offseason. (Paywall).  We've been talking about how it will be a busy summer for Jets GM Kevin Cheveldayoff and Murat illustrates six tasks that will require his attention.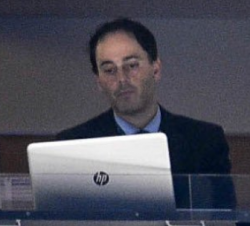 Latest posts by David Minuk (see all)