Note:  As you have likely noticed we've changed the website.  Please ensure you've cleared out your cache (ie. clear browsing data) to ensure that you are seeing it 'refreshed'.  We hope you enjoy the changes to the site which is now fully transitioned to our new server and we hope you enjoy.
Jets news:
The Athletic Winnipeg: The six most pressing issues facing Kevin Cheveldayoff and the Jets in a difficult offseason. (Paywall).  It is going to be a very busy summer for Jets GM Kevin Cheveldayoff and Murat illustrates six tasks that will require his attention.
Winnipeg Free Press:  Jets' late-season struggles will pay off if they provide some drive for No. 55.  (Paywall).  Lots of question marks (no pun intended) heading into the offseason.  
Winnipeg Free Press:  Disappointment but no dissension in Jet's dressing room, Hendricks says.  (Paywall).  Not sure I would expect him to share anything that was going on inside the room.  
Sportsnet:  31 Thoughts.  Jets thoughts include 15 (keeping Tanev, Chiarot, bridging Laine, signing Connor long term, dangling Perreault, Ehlers/Roslovic available) and 16 (keeping Trouba).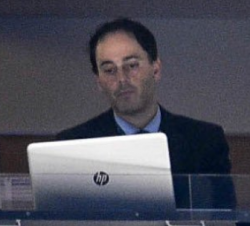 Latest posts by David Minuk (see all)